Did you know that 88% of organizations have a staff recognition program in place, which could range from "Employee of the Month" programs to small perks, such as bonuses or gift cards?
But why are such appreciation programs necessary?
Having the right type of employee recognition programs and activities leave a great impact on business productivity, increase employee morale and collaboration, plus retain more talent. Want to know more!
Well, employee gratitude and recognition is one of the most powerful attractions and retention tools for keeping your employees engaged. Recognizing every little thing of employees will encourage them to show efforts in the next assignment or project.
Basically, employee recognition and appreciation is a method of showing gratitude to your employees for their hard work. It is about giving positive feedback based on the results of performance. It can happen either by representing beautiful corporate trophies or awards, a bonus, a promotion, a raise, or offering corporate gifts. But, it can add more benefit if they hand over such rewards during their work anniversary, birthdays, conferences, meetings, and other special occasions.
In addition to such formal representation, a verbal thank you and a handwritten note also play a vital role in encouraging the employees. All these methods are meaningful if you execute them in a timely and genuine way. The more you think about your employees, the more likely they will give their 100 % in work, which further makes improvement in your business sales.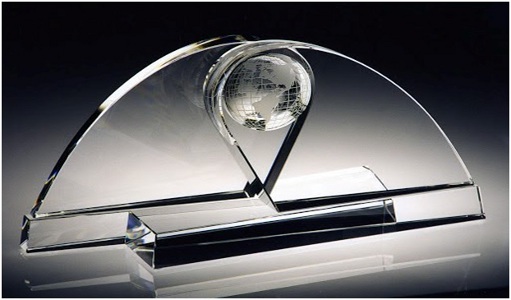 So, what should you represent to your employees in order to celebrate their success? Let's find out!
Important Ideas for Celebrating Employees' Success
1. Offer Awards and Trophies
What would be more effective than offering awards and trophies to your employees?
Offer custom trophies, plaques, and awards to employees who have exemplified one of your organizational values! It would show more gratitude if you write an appreciation note along with a trophy. Write everything – what it stands for and what organizational value the employee has displayed to earn it.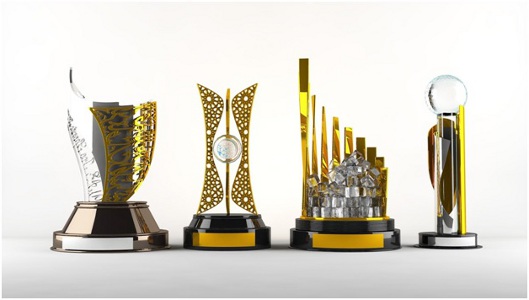 In addition, offering trophies of silver and metal according to their work may leave a positive impact on other employees and encourage them to do hard work for obtaining such rewards from their company. Passing a trophy or award along with a few words of recognition implies to the complete organization that an employee has done something great.
Representing awards to your employees will enable them to retain these awards for a long time. This heightens their passion to stay at the company.
2. Early Days Off
In case, if your team has been working long hours to fulfil the deadline of a project, what could be more appreciable than closing your office early. Some reports state that working for a few hours is more productive than spending long hours.
So, you must take advantage of it and show your employees that you appreciate them in every possible way. By letting your employees go home early on Fridays can make a lot of difference in productivity as compared to others.
Also, you can give a day off according to your employees' preferences. This makes you look like a lenient boss who always thinks about their employees. This will also mean that people will be more productive while they are working. In addition, it will also encourage employees to take less leave.
3. A Raise or Bonus
Providing an incentive or bonus to your employees for their hard work is another way to enhance the overall productivity of your business. From large to a small organization, every business owner must have to adopt this idea in order to retain employees for generating more sales.
This is the best way to show your employees that you appreciate them by presenting them a raise or bonus. The more you focus on such ideas, the more likely they will be happy to stay. You do not only provide incentives to your salespeople but also give priority to other key players like accountants, secretaries, and social media managers. Determine their work and then reward them accordingly.
4. Present Meaningful Corporate Gifts
Well, like awards and trophies, corporate gifts are also a cost-effective approach to celebrate employee recognition programs. Such gifts are valuable for celebrating small achievements of your employees. By offering such items on Birthdays, work anniversaries, and various festivals, you can appropriately engage your employees towards their work.
This makes it always easy for you to make your employee feel special. These items can be a pen, diaries, gadgets, calendar, and other office office-related perks. But before presenting such items, make sure they are branded and made of high-quality materials. The more you focus on quality, the more likely such items become a part of their beautiful moment.
5. Organize Various Activities in Office
Celebrating every occasion and festival in your organization can create a positive environment in the company. Decorate with streamers, balloons, play music, and of course healthy snacks! Schedule some activities and office games to keep everyone busy and hand out some gifts if you want to make the evening truly memorable.
Everyone needs to relieve stress from time to time. Games offer a break from long periods of intense concentration and can inspire new ideas. Take the lead in your office and offer games that help grab attention and encourage collaboration among colleagues. From board games to video game consoles, you can organize any to bring positive energy to the office.
Wrapping Up!
Recognition is one of the most important things you can do to increase retention and decrease employee turnover. But, it is also true that employee recognition takes a lot of work and requires you to be mindful of what employees are working on. Gratitude is a sign of respect and a very important part of supporting your team. If you want to appreciate your employee for his hard work, you can choose corporate gifts, awards, trophies, or online plaques in Singapore at reasonable prices.
After all, by incorporating recognition into your culture, you will have a friendlier, happier, and more productive environment that will attract and retain the best talent.
Thanks For Your Time!