When the COVID-19 pandemic hit almost all nations, people adopted different strategies to cope with various challenging situations. Technology came to the help of people on multiple occasions. When schools and other academic institutions were compelled to shut down, it posed a big question mark to students, teachers and parents. But, it was in no time that online learning platforms replaced the traditional way of learning. Gradually, schools, colleges, and universities switched to online classes. Also, various online learning platforms even came up with early learning online programs for children. The more than one year of online teaching and learning experience enabled people to evaluate the pros and cons of online learning. Let's look at some perks and scopes of learning online.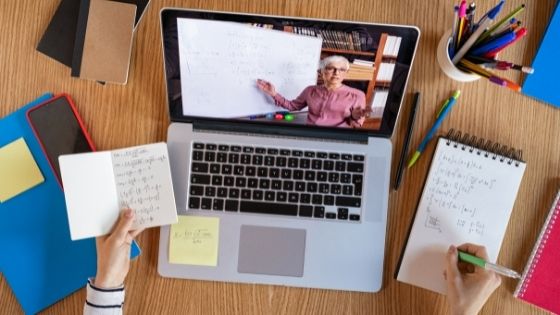 Early learning programs
Early learning online programs are the best option for children to begin their journey of knowledge. The most attractive part of these programs is that parents can introduce lessons to their children at the comfort of their home. This will help children to develop a positive and exciting attitude towards learning. It provides parents with the opportunity to be the first mentor of their child. Besides, it can lay a solid foundation for the children's intellectual development. Educational toys, activity worksheets, videos, and other educational products provided through these programs helps to develop the cognitive skills of children. These courses can equip children with life skills to process and learn information quickly. It also stimulates the creativity of the child and enhances their ability to think critically. Numerical and linguistic ability can also be improved through these early learning programs.
Online Tuition Programs
Online tuition has flourished during the pandemic situation as they managed to compensate for school classes. Although schools conducted online courses, students lacked individual attention, which was solved by individual tuition. One-to-one courses offered by subject experts have proved to be more effective than classes at school with many students. Online schooling can be chosen for particular subjects that the student finds difficult. Many centres and people offer tuition classes through online platforms like Zoom, Google Meet, etc. One can go for courses that offer flexible platforms and affordable prices by not compromising quality and efficiency.
Online Language Training
People started depending on online mentoring classes for studying languages. One learns a language for various reasons; likewise, language training classes with multiple purposes and focus are available online. Many training centres provide training suitable for children and adults. Courses of different duration and features are offered for basic, intermediate and advanced level language learners. The best thing about online language training is that it is accessible from anywhere around the world in the comfort of one's home. Also, the flexibility in schedule and personal mentoring are some other advantages of joining an online language training class.
Conclusion
The pandemic has for sure brought a drastic change in the learning process and its characteristics. Definitely, this change has proved to be more effective than traditional learning methods though it has some disadvantages. So, future educational policymakers could not disregard the possibilities of using online platforms for learning. Technology has always found solutions for many issues faced by people worldwide; it also opened a myriad of possibilities for future generations. The online revolution of learning has given a new face for academics and the process of learning.