Nintendo offers more than 1,000 games, so there's no shortage of entertainment options. There's something for anyone looking to have some fun in their free time, from timeless classics to new indie games.
Have you thought about getting a gift card for Nintendo? We recommend a Nintendo eShop Gift Card from platforms such as What Would You Gift. Check out what benefits it brings and some of the best games you can buy with it.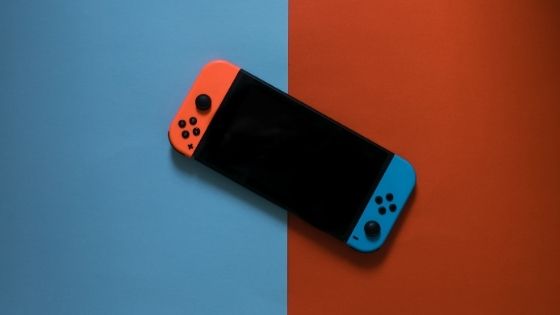 Benefits of What Would You Gift's Nintendo Gift Card
With a Nintendo eShop Gift Card from What Would You Gift, you can buy a wide range of games for various Nintendo consoles. You can also pay for in-game purchases.
And that's all without having to use a debit or credit card. Once you redeem the gift card, the credits transfer automatically to your Nintendo eShop account. That makes your transactions seamless and secure.
You can get discounts and save on all your Nintendo eShop purchases. When buying gift cards at What Would You Gift, you also get a discount on your first order.
Yet another benefit of this gift card is earning points that you can turn into rewards. Also, the credits don't have an expiration date.
Top 8 Nintendo Games You Can Grab with a What Would You Gift Card
This excellent gift card opens up a whole new world of exciting games for Nintendo Switch, Wii, and Nintendo 3DS. These are some of the fan-favorites.
1. Super Smash Bros. Ultimate
Super Smash Bros. Ultimate is a super-fun fighting game for Nintendo Switch that brings together over 80 playable characters.
Apart from Super Smash Bros. characters, there are various others from Street Fighter, Splatoon, Castlevania, Animal Crossing, and more.
You can engage in 1-on-1 fights or gather some friends to test your power in four-player and eight-player modes. It's unlike other fighting games, which is why you're going to love it.
2. Super Mario Party
This party video game is an excellent source of fun that's ideal for every Super Mario fan. It's the right choice for Nintendo Switch users who like board games. But there's more.
It features dozens of minigames and lets you assume the role of Mario, Luigi, Princess Peach, Donkey Kong, and many other popular characters. It has a four-player mode and a 2v2 battle mode for more super-charged fun. There's also a leaderboard to spark friendly competition.
3. Mario Kart 8 Deluxe
You can't list Nintendo games without including several of Nintendo's most popular characters.
Mario Kart 8 Deluxe for Nintendo Switch is the revamped version of Mario Kart 8 for Wii. It lets you race your friends on challenging courses and enjoy an online battle mode for up to eight players.
This game has many more features than the Wii version. Some of the most notable include Smart Steering, Balloon Battle, TV mode, Bob-omb Blast, new courses, and many new characters. It's a must for racing-games fans.
4. Ori and the Blind Forest
Ori and the Blind Forest is one of the most lovable adventure games ever. It follows the story of Ori, a young hero destined for great things. He's a guardian spirit who heads on a journey to save the Spirit Tree and restore the forest.
It's a 2D platformer that we highly recommend you try, if not for the storyline, then for the phenomenal artwork. The action sequences are wonderful, the musical score is brilliant, and the environmental design is stunning.
Buy it for your Nintendo Switch and help little Ori save his home.
5. Unravel Two
Unravel Two is also a platform-adventure game that features out-of-this-world artwork. It has lots of puzzles and challenges, including monsters that you need to destroy.
Your character is Yarny, who can join one more character in a co-op mode. You can travel the world together and engage in various adventures.
The goal is to restore life and beauty in a desolate world. The more you play, the more you'll bring everything back to life.
This game is available on Nintendo Switch and doesn't require playing its predecessor, which isn't available on Nintendo.
6. My Friend Pedro
This shoot-'em-up video game for Nintendo Switch is action-packed and includes lots of violence.
It follows the story of a man who struggles to kill all his enemies, which is everyone around him. Why? Because a talking banana told him so.
The banana is the game's titular character, who's sentient and leads the protagonist on his mission to eliminate anyone and everyone in his path. He can do parkour, dodge bullets, slow time, and much more, so every minute is a thrilling adventure.
7. DOOM
You can't miss DOOM if you like first-person shooter games. Any game from the franchise will help you have loads of fun.
It's all about fighting monsters and demons in an apocalyptic world. Its single-player mode is so exciting that you might not even consider playing it in the multiplayer mode.
Keep in mind that the game's brutal, intense, and very violent, which is why it's rated M.
8. Monster Hunter Generations Ultimate
Monster Hunter Generations Ultimate is an RPG for Nintendo 3DS. It's also about fighting monsters on an epic quest, but it's much more challenging than its predecessor, not to mention all the other games on this list.
It'll provide you with hours of action and fun, won't let you stop playing. It's quite addictive and worth buying.
Just like with Unravel Two, you don't need to play Monster Hunter Generations first. The Ultimate version has the same features, with many new additions.
Which One Will You Buy?
Whichever of these games you choose, you're certain to have a blast. So, get your Nintendo eShop Gift Card from What Would You Gift today, and get ready for some edge-of-the-seat adventures!