Most dedicated gamers will have at one time or other dreamed of going pro. The rise in the popularity of eSports in recent years has been astronomical and with it have come prize pools that can make a pro gamer a millionaire almost overnight. For example one extremely popular game for eSports is Dota2 and in 2021 the total prize pool for the international tournament held in Bucharest was over $40 million.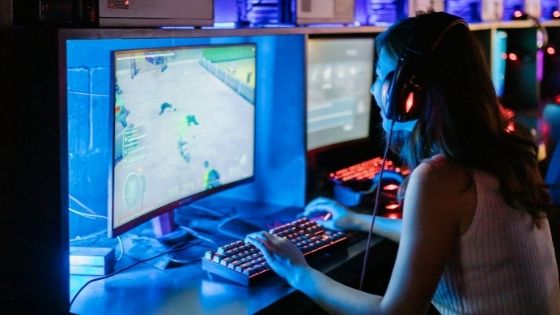 For the world's best gamers, pro gaming can net them more than working in top jobs for some blue-chip companies whilst allowing them to travel the world and play games that they enjoy.
Interested? Here are some key steps to consider.
Focus on one game
The standard of competition in eSports games is unbelievably high and pro gamers generally spend many hours every day honing their gaming skills to become elite.
It makes perfect sense therefore to pick one game to focus on. There is little point in being good at most games but exceptional at none, as you simply will not have the upper echelon skills to beat the established pros. And to increase your expertise you can Get the super saver bundle codes from MTGA Codes to acquire your favorite MTG Arena items cheaper.
Pick a game that you enjoy and are already highly proficient at. Focus on the weak parts of your gameplay and situations where you do not perform at your best and ensure that you iron out any perceived weaknesses in your style of play before you start to compete on a serious level.
Ensure you have a perfect gaming setup
Before you get the opportunity to be considered for pro tournaments in far flung locations it is likely that you will be competing from home in the early days of your attempts to reach pro level.
It is therefore of vital importance that you have the equipment that allows you to play to the best of your ability. Having a high-end gaming PC or the latest console that your game is played on is an obvious pre requisite but you must think also about the quality of your residential internet connection. If you regularly experience high ping rates or lagging when playing online, it is a sure-fire indication that your internet connection is not fast or strong enough to handle the game you are playing effectively.
Choose a wired internet connection to your ethernet rather than wireless as this will help to reduce any lag and ensure that you have fiber optic internet as this is the fastest option available at present.
Watch live competitions and pro gamers stream
Research who the top pro gamers are for your chosen game and make the time to watch their competitive streams on a regular basis. You may find that you pick up tips and tricks that you simply were not aware of, and it is also a fantastic way to look at specific styles of play and gaming tactics.
Ensure that you watch the live streams of pro tournaments as well to get an idea of the pressures involved when playing at pro level. Remember that pro gamers make gaming their focus of activity and it is no longer just an enjoyable pastime.
In Conclusion
Be sure that this lifestyle is for you when you start to consider dedicating an immense time to gaming in the hope of turning pro. It is an attractive proposition for legions of gamers, but as with all sports, only the absolute best players will see these kinds of earnings. If you are serious about going pro with your gaming, these are some top tips to increase your chances.