The introduction of One Capital Residences is another outstanding initiative by Capital Smart City. Offering a life beyond dreams, a step forward towards modern and luxurious living. Purposely surrounded by Crystal Lake, one of the most unique and visionary residential and commercial investment options available. It is also your ticket to high-profile living in the capital.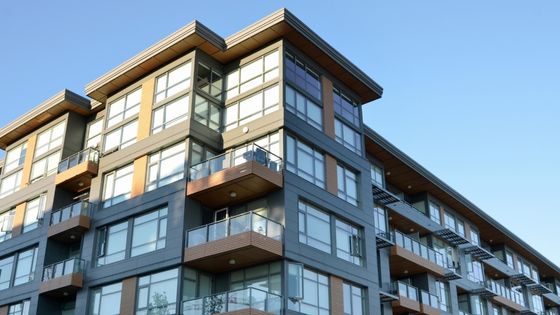 Arquivio Architects, a Spanish firm, accepts the responsibility of rewriting history with their two decades of development experience around the world. The Arquivio Architects, on the other hand, are known for creating eco-friendly projects with exceptional amenities and luxuries. Furthermore, they have a well-established track record of providing unrivaled development services with 100% satisfaction worldwide.
NOC:
The Capital Smart City duly approved the No Objection Certificate (NOC) for the One Capital Residences. However, the project is legally authorized and has high investment potential for investors in the Rawalpindi and Islamabad areas.
Location of One Capital Residences Islamabad:
The One Capital Residences occupy a prime location in Capital Smart City across from the society's main boulevard, which is 120 feet wide and has direct access to it. Furthermore, the project is accessible via the M2 interchange, and as we all know, work on the interchange has begun, and it will be open to traffic soon. Once completed, the project's proximity to the Rawalpindi Ring will be a plus point.
Accessibility to One Capital Residences:
The One Capital Residences are easily accessible in a variety of ways:
Adiala Road is nearly 39 minutes away.
Chakri Road is about a 13-minute drive away.
M-2 Motorway is about a 32-minute drive away.
The Chakri Interchange is approximately 31 minutes away.
Islamabad International Airport is about a 43-minute drive away.
M-1 Motorway is approximately 51 minutes away.
One Capital Residences Master Plan:
The One Capital Residences were inspired by the works of Eduardo Chillida, a Spanish international sculptor who works with the concepts of mass and void. Using the incredible profile of the Khairi Murat reserved forest and the ancient traces of the Margala Hills to frame something magical, a new vibrant skyline is being built.
The One Capital Residences are a full-service development that includes apartments, office spaces, retail F&B, green areas, kids-friendly, sports facilities, Crystal Laguna, and walkways.
One Capital Residences properties are divided into several categories, including the following:
130,000 Square Feet Of Commercial Space
90,000 Square Feet Of Corporate Office Space
160,000 Square Feet Of Green Space
Luxury Apartments (1738 Units)
30,000 Square Feet For Water Body
Apartments:
Living at One Capital is like being in a dream because there is so much to do and see. It has 1,738 residences ranging from studios to apartments with 1, 2, and 3 bedrooms, as well as 3/4 bedroom duplexes. One Capital will be a luxury high-rise building with unmatched amenities, specifications, and details. The details of the apartments available in One Capital are as follows.
The One Capital Residences offer a variety of apartment sizes, including the following:
Studio Apartments
1-bed Apartments
2-bed Apartments
3-bed Apartments
4-bed Apartments
The following are the apartment numbers that are available for investment:
Studio 260
Single bed 914
2 bed 450
3 bed 80
2 bed Duplex 10
3 bed Duplex 14
4 bed Duplex 10
Office Spaces:
One Capital Residences allows you to work in an area that meets your class requirements by providing 90,000 square feet of serviced office space. High-speed internet connections for individual and multiple offices, conference rooms, and open space areas are all available in the office spaces.
Retail, Leisure & Entertainment:
With over 131,000 sq ft of retail and F&B space, One Capital Residences allows you to enjoy the conveniences of life in one location. It brings you unparalleled luxury in One Capital Residences and gives you access to everything you could want in a home.
Residents of the One Capital Residences will have access to the following amenities:
4 Dining Restaurants
2 Coffee Shops
9 Food Court Outlets
18 Retail Shops
1 Supermarket
Wellness Center
Green Areas:
One Capital Residences has 160,000 square feet of green space on all sides, making it a pollution-free and sustainable environment. The green spaces consist of rooftop gardens as well as a central park that anyone can use.
Kids Friendly:
A family gathering area where families can spend quality time together. It has barbecue areas, a children's play area, pergolas, and walking paths. Furthermore, it is built so that no car can enter because there are no roads.
Sports Facilities:
The developers prioritize a healthy lifestyle, which is why they have set aside 90,400 square feet for sports facilities. Swimming pools, gyms, skate parks, and a basketball court with 1.75 km of walkways are among the sports facilities.
Crystal Laguna:
Crystal Laguna's calming atmosphere, a reflection of the region's smooth lights, is the perfect place to relax and enjoy life to the fullest.
Also Read: New Metro City Gujar Khan
One Capital Residences Payment Plans:
The payment plan for One Capital Residences Islamabad is the same as that of the other projects owned by Habib Rafique Pvt. Ltd., but One Capital Residences offers flexible installments and cash payment methods.
Residential and commercial properties, such as offices and apartments, are now available for purchase. If you are interested in investing in One Capital Residences, now is the time. Contact one of our customer service representatives for reservations or more information.
Why One Capital Residences:
It is among the most reasonably priced and environmentally friendly projects, and it has the support of reputable developers. For investors looking for a safe investment, it is currently the most reliable option in Islamabad. However, there are numerous reasons why one should consider investing in One Capital Residences. Some of the things that set us apart from the rest of the real estate industry in Islamabad are:
Prime Location
Affordable
Eco-Friendly
Reputable Developers
Oversized Properties
Luxurious Features
Available Soon
Development Of International Infrastructure
Bottom Line:
One Capital Residence bookings and sales are available through The Masters Real Estate & Builders. You can rely on our team of knowledgeable advisors to provide you with guidance on the top investment opportunities on the market. For all of your real estate investment options and current trends, get in touch with us right away.