After India adopted a new economic policy in the year 1991 which was LPG (Liberalization, Privatization and Globalization), our Indian education system had a profound impact. Due to globalization, Indian industries got the opportunity to work on the global platform and at the same time companies from outside India got the opportunity to line up their industries in India which required an even more technically modern and skilled man force. Since 1991, many universities & colleges have been working in the same direction, providing the best knowledge to students and readying them for the future and one among them is LPU (Lovely professional University) which was established in the year 2005 in Phagwara, Punjab.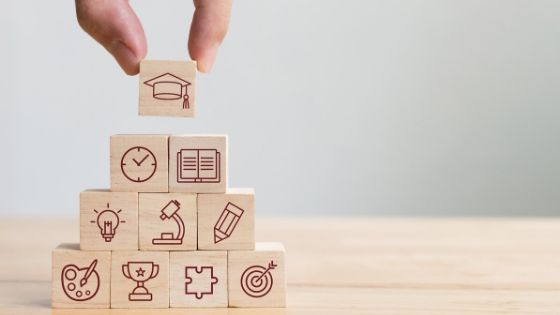 LPU Fee Structure varies for the courses offered & they provide scholarships based on LPUNEST. The university was completely supported and based on the trends running in the Indian education system and was established to provide the maximum number of courses. It is not wrong if you call this place 'soup to nuts' which means inside this university, an attempt was made to cover all the courses available at UG, PG and Ph.D. levels and that idea is extremely successful in today's date. Lovely professional University LPU is known not only for its courses but also for other things and it has set a benchmark in many fields for other colleges. This university managed to secure rank 2 in Management stream by NIRF (National Institute Ranking Framework) which comes under MHRD, Govt. of India and provide one of the industry-leading exposure to the foreign countries and recently a team of scholars from their mechanical and computer science won the STEM (Science, Technology, Engineering, and Maths) award by NASA in Human Exploration Rover Challenge.
LPU admission has started and the student has to give an LPUNEST Entrance Exam to get admission in the university into various courses for which the online forms were released in January and phase2 exam was supposed to be held in April but due to COVID19 0utbreak, the exam has been postponed. LPUNEST is an online-based examination conducted by LPU and it depends on the selected course whether it is compulsory to give this entrance exam or not. Apart from LPUNEST, admission is also possible in various courses through many other exams like NEET, CAT, GPAT, MAT, JEE Mains, CMAT, etc.
LPU admission 2020 is still under process and the date of the doorway exam will be declared soon after India's lockdown period. It is a big thing for an institution in itself that it is providing more than 200 courses in 40+ disciplines and also provides many national and international levels of exposure in sports activities. There are many things about this institute that makes it an excellent place for admission from a student perspective like their students recently built a driverless and solar-powered bus through which they have set a
benchmark in the sector of intuitional innovation and leading the sector and also signed an agreement with Google in which they have stated that they will build a Google center of Excellence in their campus and start offering new courses in specialization of Android Programming and provide exposure to the students in the field of Developers which is one of the hottest and well-liked trend in the technology field. LPU fee structure varies from course to course, initially for the registration purpose, the student has to pay 10000/- which will further get adjusted in the tuition fee at the time of admission which depends on the selection of the course by the student.
Additionally, a very good scholarship scheme is also provided in this university up to worth 4.9 lakhs for which the student has to go through 1 exam and after passing the exam, he/she will be awarded a scholarship up to 50% which makes the LPU fee structure affordable for some lower economic class background people but there are some eligibility criteria and students must fall into that criteria to get eligible for the scholarship program, information regarding that is available on their official site. Among the many things, the most important thing that makes this university worth getting admitted is placements. Students who have passed out from here are working on the package of more than 1 crore in the world's best and top MNCs like Google, Microsoft, Deloitte and many more and this way they are breaking kind of all placement records.
This way we can say that this institute is not only improving the quality and standard of living of students by giving them better education but also giving its indirect contribution to India's economy.