The digital revolution has made it possible to have the complete B-school experience from the comfort of your home. In fact, the impact of digitization on the education sector has been immensely felt since the beginning of the pandemic. Doing an online MBA from elite B-schools, only a dream hitherto, is now within the grasp of every aspirant.
However, it must be remembered that the B-school experience is incomplete without the necessary industry exposure required to land top jobs during placements. Many might assume that such a thing is not possible with an online MBA. But top colleges have come up with a blended mode of education, where you can intern at top companies while studying.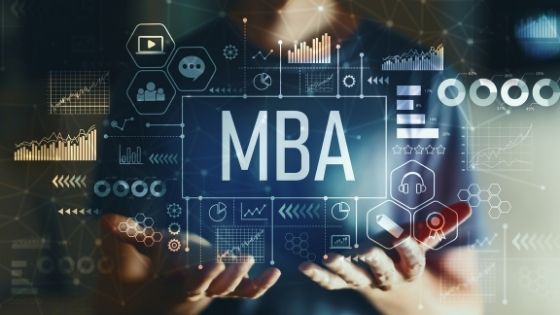 Instead of deferring your plans for an MBA, you can take the ultimate step right now and add that extra edge to your career instantly.
In this article, we will cover the top 5 reasons why an online MBA might be the right choice for you.
Five reasons to choose an online MBA now
A highly flexible proposition
Online MBA means you have the flexibility of carrying out the coursework from anywhere. During internships, you may have to be at the office for certain periods of time. It is particularly valuable for professionals who are looking to upgrade their professional careers with an MBA.
A good example will be the IGNOU distance MBA program. This is completely distant and offers the ultimate flexibility to candidates. But the course is robust and has all the ingredients of an up-to-date curriculum in place. Admissions are based on results in IGNOU OPENMAT.
Be the master of your own time
Compared to regular courses, an online MBA allows you to work at your own pace to a much greater degree. The faculty is sympathetic to the needs of the students and often customize submissions and other coursework to individual needs. You will be left to work in your own time as long as you keep the deadlines.
Jain University is a top college for online MBA in India that is extremely student-friendly in its approach to education. Being an elite college located in the heart of the tech capital of the country, it is one of the best places to get a business degree from.
Upgrade your career during the course
For working professionals, an ongoing MBA degree is sometimes as good as a complete one. If the idea behind doing an MBA is to upgrade to better professional roles, you can start your journey now. Join as an intern or trainee during the course, and become full-time once you finish.
Rathinam College of Arts and Science is a great place for an online MBA with ample opportunities for industry exposure. With collaboration with Sunstone Eduversity, they offer a highly industry-oriented curriculum with at least 9 months of internship. On top of that, with Sunstone, there are 400 plus recruiters on board already.
Cut your education costs by 50%
When you do an online MBA, you need not spend all the time living in a hostel and bear the living costs. It has the potential to cut down costs by nearly 50% as you have to only spend on coursework. In many cases, the coursework is also lower for online MBA programs as it involves the mobilization of a limited number of resources.
Sunstone Eduversity is again a good college when it comes to this. Their Pay After Placement option allows students to pay the course fee only after securing a placement. It is a unique opportunity to remain financially independent while doing the course and pay only when you are employed.
Be part of the new movement
Colleges like Jain, Rathinam College of Arts and Science, Symbiosis, and many more have realized the potential of the digital revolution to transform education. Cutting-edge technologies are being employed in online courses making them highly attractive and in many ways more valuable than on-campus courses.
With collaborations from industry-leading placement promoters, these courses have high employability potential. Industry 4.0 requires digitally proficient workers, and online MBAs offer just the right combination to make that happen. As a result, when you step into the world, you become part of the revolution that has come to change the industry.
Conclusion
Clearly then, now is the best time to get an MBA degree online. We are standing at the cusp of a revolution, and nothing is better than being a part of it. With determination, hard work, and the badge of a top B-school, no one can stop you from working in the position of your preference, at a company of your choice. Don't be hesitant and take the step now!