Business is no longer confined to a certain state or territory as brands are tapping into the global market. This makes it essential for students planning to venture into the professional world to pick the right educational degree.
While an MBA has been a good choice all this while but it does not cover the essential aspects required for making an international career. Hence Global MBA has become a popular choice for many who are looking for better job opportunities across the world.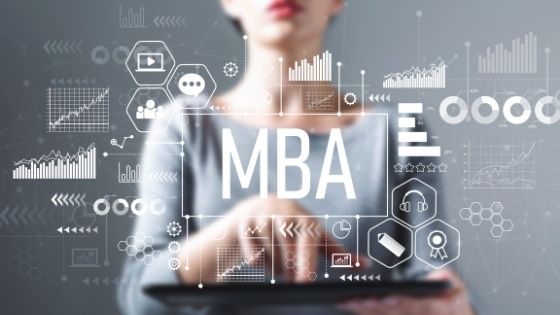 So, what exactly separates the two degrees and will studying Global MBA actually result in any long-term benefits. To begin with, let's first understand what the degree is.
What is a Global MBA?
The Global MBA is a postgraduate program that has a distinct curriculum that caters to global business studies. Its core purpose is to offer knowledge and training in international business management. This program is vastly different from the conventional MBA due to the international perspective that it offers.
MBA has emerged out to be the most popular program that student's take up to get the desired success in their career. As per a survey conducted by the Graduate Management Admission Council (GMAC), almost 79% of students still prefer an MBA degree over any other.
A large percentage of these students have preferred going for an international program and look for something that will help them build a strong global career. This means they don't want to be restricted in their choice of job roles or organisation and are keen to venture into the larger market.
Why Global MBA is better?
Global MBA has a diverse curriculum that focuses on strategies, concepts and business practices from an international perspective. This makes you well versed in understanding how the global market works.
Pursuing this degree provides excellent scope for professionals who are looking to improve their career and looking for a wider range of opportunities. Irrespective of whether you are a fresher or a professional looking for career growth, a Global MBA will prove to be a useful degree for you.
Along with providing relevant exposure and helping you understand how a business operates in an international setting, it will also equip you with many useful skills such as being able to build successful strategies, market your product well and even understand the relevance of cultural appropriation.
Benefits of Global MBA
Some of the core benefits that come with pursuing a Global MBA are as follows:
• Global curriculum
One feature that truly sets a global MBA apart from the conventional MBA is the curriculum. The diversity that it offers is not just in terms of learning but also the student body as it has a diverse range of candidates from all over the world, enrolling for the course
• Networking
Such diverse learning set up also gives each student the chance to reach out and expand their network. You get to interact with professionals from various fields and exchange ideas on different business concepts.
• Better work opportunities
A Global MBA is widely regarded for providing essential skill sets required to function in an international work setting. Hence, students with this degree can explore a wide number of opportunities around the world.
All this and more makes Global MBA a perfect degree for the modern world where students are looking to explore a wider landscape.