Shopping online has skyrocketed in recent years. Everything is being bought online with just one click at home from clothes to toys, rings, and electronics. And buying lottery tickets is no different. Now, one can also buy tickets for Powerball in Australia online with ease.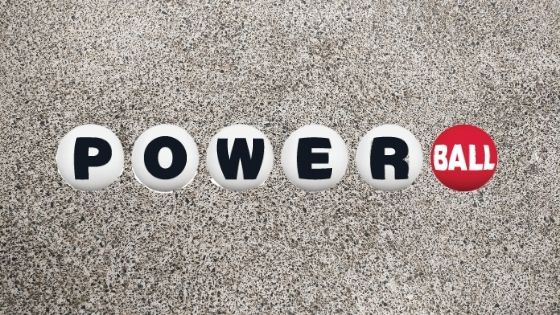 What is Powerball?
Powerball is a fun lottery game. A standard Aussie Powerball consists of seven main numbers from which one has to select from 1 to 35 numbers, and one Powerball number that one has to choose from 1 to 20. After, what one has to do is buy a ticket with 4 game lines at the minimum and wait for the announcement of the numbers!
Powerball has nine divisions, and one can win the first division if one gets all the seven numbers and the Powerball match in a single panel. The rest of the divisions and the prizes depend upon how many of the main numbers match, along with the Powerball number.
In today's time where everyone's life is getting busier by the hour, it is inconvenient to stop by and buy a ticket in person. The reasons listed below highlight why buying tickets online is the best option.
1. Very Convenient
One does not have to drive to get their ticket, and if they forgot to get one after a tiring day, that is completely okay! Buying online makes sure that participation is guaranteed no matter where the person is. Many people also opt for a multi-draw package of tickets where one can play four or more at a time. One also has the option of subscribing to a website to not miss out on any draws, making the whole process very simple and convenient.
2. Online Tickets Ensure Complete Security
When a person buys the regular paper ticket, they have to make sure that it is kept safe and they have to sign it to denote that it is their property and that they are responsible for it. This can be a very stressful task. Games are supposed to be fun, and that is what digital tickets ensure. They are locked away in the user's account and can be accessed only through a password.
It also ensures that the tickets are not lost or misplaced, or worse, damaged. When one buys a digital ticket, a digital copy is sent into their account, and the organisers keep the physical copy. This means that if a person wins a prize, they can either print their ticket and submit it to them or collect the physical ticket in person to claim the prize.
3. Easy Transactions and Claims
Online lotteries send an email or text to notify the results, unlike traditional lotteries, where the results are published for everyone to see. And when someone wins a prize, the prize money is directly transferred to the preferred wallet or bank account.
To sum it up, online Powerball in Australiais affordable and easy to play as the ticket prices are minimal and it gives players a chance to play from the comfort of their homes as they can download it on their phones as well. Players can also choose the option of numbers being selected at random by an automated bot. Most importantly, there is no bias. People belonging to any gender, race and class can take part in this game.