Thailand is a mesmerizing country of brilliant cuisine, white-sand beaches, and contemplative temples strong with the scent of lilies. But it also boasts a thriving economy, especially in Bangkok, which means that many families relocate to Thailand for work. If this is something you're considering, this short guide will help you get to grips with some of the key responsibilities you'll have to complete your move. So read on to learn how to adjust to life in one of Asia's most vibrant, promising countries.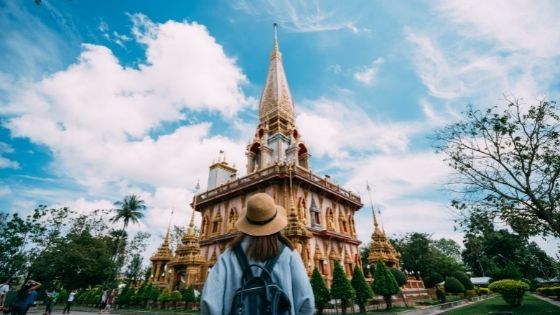 Customs
First up, you must be aware of local customs as you move to Thailand. A respectful and welcoming culture, the people of Thailand, will nevertheless be grateful if you can respect their way of life, learn some cultural codes, dress sensibly, and get involved with all their terrific country has to offer. There are some etiquette rules in Thailand that you may not be aware of – both in terms of in business and in public life – and respectfulness is an important benchmark. Learn a little of the language too – enough to be polite – to win over friends after your move.
Locations
Where you base, yourself will be an important factor in settling into your life in Thailand. You'll be drawn to the areas that are already international in nature, where you'll be able to live among expats – some from your own nation – and where international schools are available for your children. On that front, there's the British-style Rugby School Thailand, which takes older students in the final years of high school. This is a wonderful option to get your children ingratiated in a local community while also giving them a first-class education away from home.
Friends
Both children and parents will want to make friends quickly as you arrive in Thailand. The longer you settle in somewhere, the more chances you'll have to do this. And if you do opt to live in an international district, you'll find other expats very welcoming to new families in their block or on their road. The recommendation here is to join clubs. There are clubs for expats, sports clubs, and clubs for most of the interests you loved back home. Share passions with your friends by searching online for the wealth of clubs you can take advantage of in your new home.
Exploration
Thailand is beautiful. On your weekends, or when you have a short spell away from work, it's advised that you go out to explore this wonderful place. There are jungles in the north, with waterfalls and hidden temple complexes to poke through. In the south, you'll find a litany of incredible beaches and the Thai islands – some of the most beautiful places to relax in the world. Further afield, you're only a hop, skip, and a jump from some of Asia's gems, like Vietnam or Singapore, which are just a short-haul flight away from your new home.
Make the most of your time in Thailand with these four tips, designed to help you settle in and build an intelligent life in this vibrant country.