Corporate events can serve as the perfect occasions for everything from networking to launching a new product or service for your company. They are a great way to get your entire company together for training purposes or seminars as well if that is something that you are looking to do in the coming months.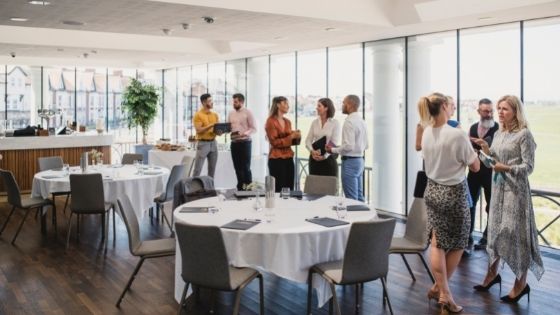 That being said, such events can be rather tricky to plan if you have never done so before. There are many moving parts and multiple considerations to be made in order to ensure that your event goes off without a hitch.
The fact of the matter is that you might be preparing to invest a substantial amount of time and money into your corporate event. There also might be quite a bit riding on the success of your event in regard to your investors, products, and services. Because of this, you should be looking for ways in which you can simplify the planning process and get all of your ducks in a row.
Here are a few simple ways in which you can make planning your corporate event easier.
Pick a Venue That Has it All
The venue that you choose for your corporate event is going to be one of the most important, and likely one of the most expensive aspects of planning your event. However, with so many things to consider when it comes to planning things, you will want to choose a venue that will serve you to the greatest advantage. If you want to launch a product or service, you must use launch effects to make it memorable.
Look for an event space that is not only big enough to accommodate all of the attendees at your event, but that also comes with all the bells and whistles that will help to make your job as easy as possible.
For instance, if you plan on having an audio/visual presentation at your event, make sure that the venue you select already has all of the equipment that you will need to be installed and in working order.
Venues that also have everything from tables and chairs to a list of potential caterers on hand will also make your job much easier in the long run. Just make sure that the event coordinator at the venue is willing to work with you to customize your event precisely the way you want it.
Know Your Budget
Nothing can throw the planning of your corporate event into complete chaos, quite like going over budget. While you might have a vision in your head of one thing, the budget that you are allotted for the planning of your event might not seem quite aligned with that vision.
In order to make things as easy as possible and to simplify the planning process, make sure that you are completely familiar with your budget. These are the numbers that are going to guide your decisions as you pick everything from your venue to the entertainment at the event. Keep things simple by knowing your budget ahead of time and ensuring that everyone helping you plan the event is aware of that budget as well.