Family photo albums have always been a great part of people's lives. Important reminders of our life stage transitions, pictures represent so much more than the obsessive selfies and meaningless shots that we can see all over the internet nowadays.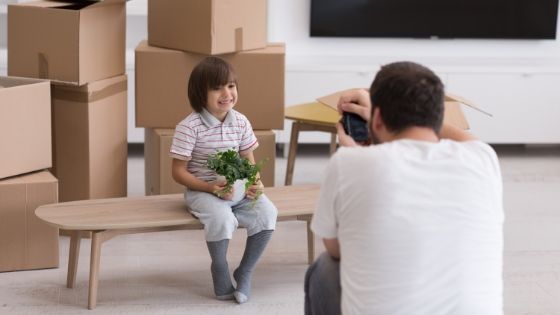 In a time and age when most of us are caught in the hustle and bustle of everyday life and when time seems to fly faster than ever before, photos help us stay connected to past feelings, places, people and most importantly, to who we are. Photos are also the only way to capture and treasure the special moments in our children's life.
But as much as we all love to take endless phone pictures of our kids, these snapshots can never substitute the quality of a professional photoshoot. An experienced photographer knows how to capture a child's best angles and unique personality, and the result is most of the time frame and wall-worthy.
Since many of us know what an impact clothing can have on the overall outcome of a photo, one of the questions most parents have before a photoshoot is what they should dress their kids with. When it comes to styling your children's photoshoot, here's five ideas to help you get that picture-perfect experience you are hoping for:
Go For Classic Outfits – Picking up classic children clothing for a photoshoot is always a smart choice as these pictures are meant to hang on your walls for years to come and not just for one season. By choosing simple outfits with a timeless appeal instead of the latest fashion trends, your kids' photos will not look outdated.
Know Your Location – Try and keep the photoshoot's location in mind and make sure the outfits will complement the surroundings when deciding what clothes your kids will wear. There's a big difference between having their pictures taken by the beach vs. inside the house, or under a studio's artificial lighting vs. the natural light outdoors.
Learn How To Work With Colors – Bright and cheerful clothes are a great way to help your child's vibrant personality stand out but when it comes to photos, knowing which shades to choose is essential. It is important to remember that colors that look good in person don't always photograph well. Pastel and white outfits are usually a safe and popular choice as they brighten the skin and draw attention to the child's face, while colors that are too bold tend to dominate the picture. Also, when looking to mix colors, having a bit of knowledge about the color wheel can help a lot. As an example, complementary colors are a better choice to an overall matching outfit or stark contrasts.
Mix and Match – Incorporating different textures and materials can help add depth and visual interest to your kids' photos. But trying to mix too many distinct materials or prints can cause the exact opposite effect. Unless we're talking about the photoshoot for a fashion magazine, garments should blend easily and not overwhelm the entire picture so that the final outfit appears neat and put up together. This rule applies to patterns and characters also. Using too many of them can make your child 's photos look busy, and distract the final image.
Accessorize – Accessories are big contributors to a picture's overall look and are a great way to express a kid's unique style. With so many adorable hair bows, tiny hats, fun bags or colored belts no child's picture outfit should look boring.
As a final thought, just make sure that whatever outfit you decide to choose it will reflect your child's personality and preferences. And if you want to stimulate your childrens' sense of self, you could also encourage them to pick out the items they prefer the most. A kid who feels comfortable and at ease with the clothes worn, will make any picture shine.