It has happened to everyone, you need to buy a gift for someone and you do not know them very well. Luckily some gifts work well for almost anyone. The key is trying to figure out what those gifts are if this is the first time you have been faced with this dilemma.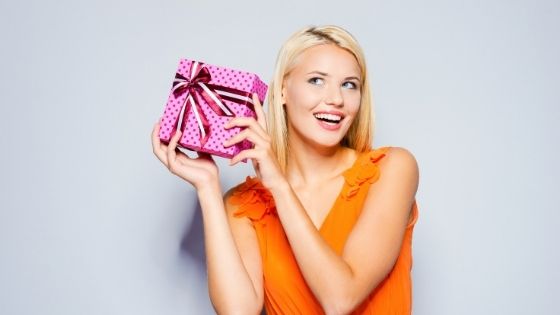 What Gifts Are Always a Safe Bet?
There are a few gifts that are normally a safe bet as long as you know the bare minimum about someone. This means you should at least know their approximate age. For instance, all of the gifts on this list are more suitable for adults. There are a few children may like but for younger children just send some cash in a cute card.
• Treasure Candles
This is an option that can work for any age depending on the treasure that is hidden in the candle. To get to the treasure you simply light the candle and as the wax melts away it will reveal the treasure. You can even find larger candles that have more than one treasure to discover.
These candles come with a wide variety of items that may be hidden inside of them. Some of the most popular ones on the market contain jewelry but some contain toys. You would likely choose one with toys if purchasing it for a child.
• Bath Bombs & Shower Melts
Everyone loves to be pampered and that is why bath bombs, shower melts, and any other product that can make your bathroom seem like a spa are big hits. You can purchase these products at several different retailers.
When shopping for these products make sure to only buy the ones that contain natural ingredients. You will also want to make sure they are scented with only essential oils so that will be the most effective. The essential oils allow you to enjoy and experience some aromatherapy which is great at helping you to relax.
• Essential Oil Diffuser
Aromatherapy can be used to help you relax, sleep better, and even breathe better. When you give someone an essential oil diffuser you are not only helping their home to smell better, you are helping them to feel better too.
They can add the diffuser to their bedroom and use lavender essential oil to help them not only fall asleep faster but stay asleep and wake up rested. If they are suffering from a sinus headache they can use a combination of eucalyptus oil and peppermint oil to give them the relief they need.
• Personalized Birthdate Candle
As far as candle gifts go, this is by far the best choice. If you can get should of the birth date of the person you are shopping for you can order them a personalized birthdate candle. These candles use someone's numerology to develop a custom scent that they will adore.
The candles also include a detailed description of the person's personality based on the astrology of their birthdate, as well as their Tarot card. The candles are hand-poured with a mix of organic soy and coconut wax and include a beautiful depiction of their zodiac sign, ruling planet, and ruling number.
Everyone is Easy to Shop for When You Know All the Tricks
Remember this list the next time you are having trouble selecting a gift for someone, and you will soon be known as the best gift-giver in your circle of friends. Especially if you start getting everyone personalized birthdate candles. Order one today so that you can wow your friends with how great you are at purchasing unique and one-of-a-kind gifts.