As a business owner, you want to be able to make your mark and be seen as a strong leader in your field. If you have just started a new business, one of the best ways to introduce your company to the world is by hosting a launch party and inviting professionals and members of the public to see what your brand is all about.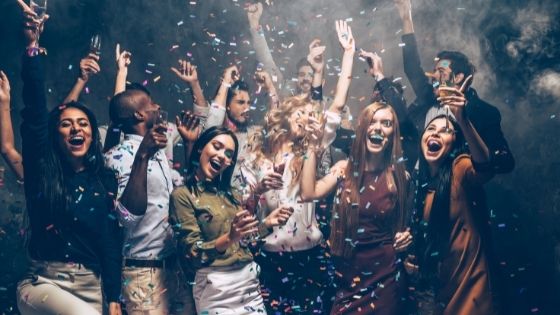 This is your chance to make a good first impression, and below are some top tips on how to throw a show-stopping launch party.
The Venue
The first thing to do is find an excellent venue for your launch, and ideally, you need to choose somewhere that is in a central location so that it is easy to reach your guests. It also needs to have the correct facilities for your launch, for example, a good PA system, projector, etc., so that you can present your company professionally. It'll also need to be big enough to host your guests but not so spacious that you run the risk of it feeling empty, in case not everyone you invite shows up.
Your Presentation
You might not be making a sales pitch at your event, but people will expect to hear from you about your new company. You might want to showcase some of your products or even have a guest speaker to attract more people to your event. Either way, you need to make sure that your presentation or speech is engaging. You might want to use some visual aids such as a promotional video for a more interesting way to introduce your company.
Catering
You should always offer your guests something to eat and drink at your event as this will be expected. Depending on your budget, you can either offer a more formal sit-down meal or choose to serve appetizers and sweet treats that your guests can help themselves to. Whichever direction you choose to go down, hire a high end catering company to add a little luxury to your event and impress your guests. However, always check with your venue about this, as they might prefer to cater your event for you if it's an establishment that serves food. You should also offer your guests at least one free drink on arrival, whether your use the bar at the venue or hire a bar service as part of the catering packing.
Entertainment
While making your presentation and talking about your company might be the main event, you should think of how to keep your guests entertained for the other parts of the evening. Live music or a DJ can help create a more relaxed, party atmosphere suitable for a celebration, but you could also put on a quiz or a raffle with prizes to be won for better engagement. You could even give away some of your products as prizes as another promotional tactic.
Having a launch party is a great way to celebrate all of the hard work you have put in to start a new company, as well as promote your brand. If you want to have a launch party that people will be talking about weeks after the event, use the tips above to help you plan a show-stopper.