No other social media can usurp that number one status of Facebook as the best social network platform. Today, there are almost 3 billion active users of Facebook, from individual profiles to business pages. It has evolved to become more than a spot for connecting with friends and sharing updates online. It is the best venue for brands to market themselves through client interaction, content sharing, and Facebook ads. Hence, whether you're a big corporation or a small business, you must utilize Facebook ads as it is a fantastic promotional tool that keeps your customers, followers, and prospects informed. Thankfully, you can use an online video maker to make your Facebook ads that develop your brand identity and spread brand awareness.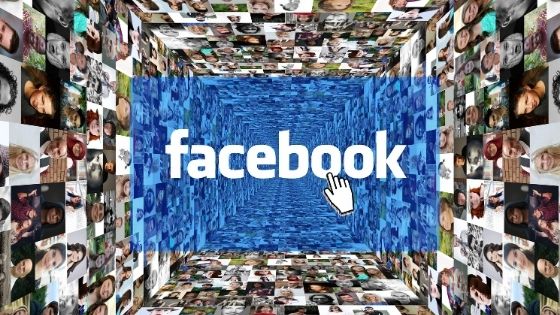 Why Use Facebook Ads
Your business will reap tons of benefits by using Facebook advertising. Just like traditional commercials on TV, Facebook ads have the power to create engagement. You can acquire new customers and keep old ones with compelling ads created with a video maker. Today, you no longer need to pay an advertising agency or a professional video editor to create stunning ads that make a great impression. With an online video maker, anyone can make Facebook ads from scratch.
In today's modern world, people hang out online. Research shows that mobile phone and tablet users check their Facebook apps at least 13.8 times a day on average. They also spend an hour of their day on this social network. If you don't leverage Facebook advertising, you miss a huge chunk of your audience. Sadly, you will get left behind by your competitors. Facebook ads assure that you can:
Target the right market, whether by age, interest, behavior, or location, which works well for local businesses.
Boost posts, depending on your marketing budget, to the right audience for maximum engagement.
Allows instant feedback, which will enable you to showcase good customer service.
Conduct ad testing, wherein multiple ad versions can be launched simultaneously, allowing you to compare and see what works.
It comes with built-in ad metrics, which measure tools that gauge the performance and efficiency of ads.
Drive more likes for pages and increase website traffic.

Top 5 Video Makers Online
Luckily, you can make your own Facebook ads with the help of a video maker online. This digital solution allows you to create stunning video ads that wow the crowd. You can also make classic ads, as it comes with a picture editor and image resizer. Let's look at the top 5 video maker solutions you must use to enhance your marketing strategies.
1. Promo.com
Are you looking to promote your brand on Facebook? Well, Promo.com is the best tool for promotions. It definitely lives up to its brand name, as it allows businesses, influencers, marketing agencies, and even ordinary individuals to make various videos that are perfect for social media. It has everything you need to produce engaging content. Especially if you want to craft stunning ads, explainer videos, intro clips, and client testimonials. Best of all, it allows you to use a free version with no watermarks if you have budget concerns. With this tool, you can make attention-grabbing ads as you can let your creative juices flow with the following tools:
Use customizable video templates.
Utilize free professional video clips
Add royalty-free music
Include voice-over narration
Optimize with sound effects
Incorporate typography
Apply animation
Add various transitions
2. Wave.video
Those who are raring to make waves on Facebook can do so with this video maker. It allows you to save your videos on a cloud and organize them for later use. Many people love the drag-and-drop feature that makes it easy for the users to create and style stunning ads. It has a free version, but it comes with the Wave branding on your work. Sadly, this can confuse your viewers as another logo is there with your job from start to finish. If you want a Wave-free, watermark-free video, you need to upgrade your plan. The free version also caps the length at 2 minutes long only. Users love that they can resize videos easily with a few clicks of the mouse.
3. Ripl
If you want to make an astounding ripple on social media, especially with Facebook ads, Ripl also has a great set of features. However, it does come with quite a steep price tag. When you purchase this video maker, you can use different templates to help you out. Moreover, you can customize your own brand logo, fonts, colors, and music bytes. Many enjoy the following paid features:
Includes analytics to see how your content is performing.
Comes with a scheduling tool so you can post and publish your ads at the best times.
Makes it easy to share your ads across other social media platforms with just a tap.
4. Adobe Spark
You can spark joy in your clients by creating stunning Facebook Ads with Adobe spark. This allows you to craft impactful ads, graphics, and videos with your mobile device or computer. Use different fonts, images, clips, templates, and graphics to make your ads. You can also add music, sound effects, and voice narratives. However, this comes with the following cons:
Steep price tag
Requires gadget specifications
Comes with a bit of a learning curve
5. Canva
Make any canvas a fantastic work of art with Canva. This video maker assures you can design anything from Facebook ads to posters. Enjoy various editable templates to make your ads. You can also craft other marketing materials like presentations, flyers, business cards, and more. Design and editing come easy with a click. However, the free Canva plan means your ads will come with a watermark.
Final Thoughts
It would definitely be best if you had a reputable video maker in your arsenal of tools for digital marketing. In this modern world, you can no longer rely on just traditional techniques to promote your brand. You must market on Facebook because that's where your prospects and customers spend most of their time. Luckily, you can create impressive videos with digital solutions that come with a user-friendly interface. Now, even if you don't have a technical or design background, you can add effects, tweak the sound, add animation, and more. In short, if you want to make sure your competitors don't leave you behind, start creating Facebook ads that convert followers, likes, shares, and comments into real-life sales revenue.