Winter is here and with it all the accompanying dangers. You need to prep your home, your car, and yourself to be better prepared and safer during slippery, dangerous conditions that winter brings. Winter can be unpredictable, especially with how fluctuating the weather and storms have become in recent years.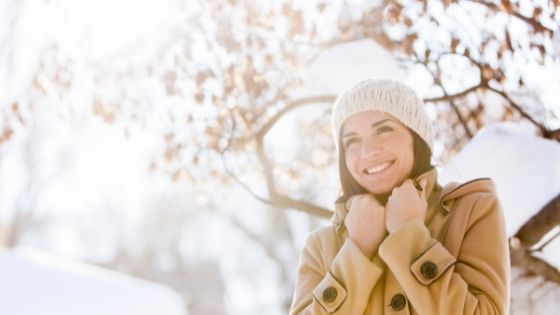 Preparing and protecting yourself is the best way to get through the season without injury or damage to your personal property, so get yourself protected this winter with these steps:
Prep Your Home
Your home is a great place to start. You will want to either personally prep your home or bring in experts to do it for you. For example, you will want your heater vents cleaned and maintained. You will also want to stock up on road salt (that is environmentally friendly), ensure that your shovel or snowblower are ready to go, and that your gutters are cleared. If your home is consistently cold or damp, then you will want to properly winterize it for the best results.
Prep Your Car
Your car needs an effective winter kit and winter tires in place, ideally in advance. If you don't live in the city then snow chains are also a good idea, to really break up the ice and snow on the road and give you better traction. It is also a good idea to brush up on safe winter driving tips, to better watch out for yourself and your loved ones when out on the road.
Be Aware of Your Surroundings
Be aware of the dangers of black ice, watch out for icy sidewalks and icicles, and generally be more aware of your surroundings during the winter months. Though business property and public areas should be maintained weather can be unpredictable and it takes time for services to get everywhere. If you are out and about just after a storm, for example, there is a chance that the city has not yet reached your street to salt it, so always keep an eye out for dangers and adjust, or outright avoid these dangers.
Is it a Personal Injury Case?
Business owners and organizations have a duty of care towards their visitors that increases during the winter months. For example, a business or business center organization needs to prep their property during winter, such as by removing icicles and salting the walkways to keep their visitors safe. If you slipped in an area that should have been salted, and especially if you require urgent care, then you have a personal injury case on your hand.
Everyone should have a go-to personal injury lawyer, especially one that handles multiple case types, so you always know where to go regardless of the accident cause. There are many types of Laguna Hills personal injury accidents that a great personal injury lawyer can cover, from motor accidents to slip and falls to almost everything in-between. If you are unsure, call them to see if the case is a personal injury case, and what type of compensation you can expect.
Preparation is Your Best Friend
Being prepared is the best way to get through winter injury and accident free. Prepare and maintain your home and vehicle, wear the right footwear, and have constant internet connection by keeping your phone charged so that you can avoid danger where you can and get help when you need it.