Most lawsuits don't pursue trial court because the parties involved settle the dispute during their negotiation. However, it's always best to be prepared whether your cases need a trial court or not. So, you will need the help of a professional in legal documents, affidavits, and courtroom procedures to avoid longer lawsuit settlements. At times like this, hiring an excellent trial lawyer is beneficial for clients with business issues, manufacturing disputes, and other related cases.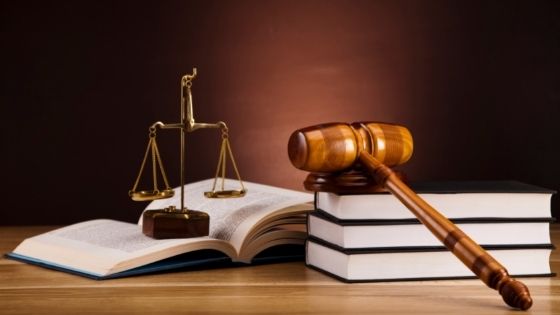 A lawyer's performance is based on their traits, competency, and how they handle a particular case, whether on business litigation issues or estate affairs. With this, it's best to ensure that your chosen trial lawyer holds the best and most effective characteristics an attorney should have. Read on to learn the importance of a trial lawyer on your current lawsuit.
Reviews Facts and Probable Outcomes of a Lawsuit
Trial lawyers are experts in reviewing cases. They carefully gather data about the lawsuits they handle, establishing concrete appeals and solutions to settle disputes. When consulting on how to file legal actions about the other party for business disputes or contract appeals, they will advise you on which things you need to do and steps you have to take.
Handles Civil Appeals to Supreme Court
Trial lawyers identify appealable issues in the cases their clients are involved in. Once they see discrepancies in the situation, they will prepare civil appeals for the Texas Supreme Court to promote the client's interests and point of view. Other than that, the legal representative can present these appeals to the court:
They can tell all about the necessary motions and responses to prepare for the court hearing.
They can petition the Writ of Mandamus if the trial judge has failed to make the rule of motion.
They can coordinate with another firm handling the lawsuit to identify necessary appeals to ensure that the client's rights and interests are well-protected.
Provides Extensive Guidance on Liability Defense
It is highly probable that clients such as distributors, manufacturers, retailers, and insurance companies with ongoing lawsuits about their business will face difficulties negotiating about a particular issue against the other party. With an outstanding legal representative's comprehensive knowledge and areas of practice, it will be easier to settle the case earlier than expected. Their extensive litigation experience can easily emphasize clients business concerns to point out strong criminal defense representations.
If you're a business owner and currently facing a corporate defamation case, it's best to call a legal professional to act upon this matter. Trial attorneys are equipped with vast experience in legal consultation, which they can provide to other clients who need their help. They can defend you from whoever spreads malicious and untruthful information about you, your products, equipment, and goods that affect your business' reputation.
Gives Proper Closure to Client's Lawsuits
When a case doesn't have a court closure, a trial attorney can help clients give proper closure regarding the lawsuit. With their skills in negotiating, communicating, and analyzing transactional laws, clients are assured that their chosen legal representative can represent them well in the court for trials and hearings. They critically investigate every detail of the situation and research evidence in the relevant case to win the case.
Allows Better Negotiation Strategy From Courtroom Procedures
With a well-experienced attorney, negotiating with the other party can be much easier to deal with. Lawyers can provide better strategies in handling courtroom procedures so that clients don't experience many challenges in settling the case, like a repeated trial discussion. They can also provide tactical advice, bringing successful negotiations between the opposing party.
Consult an Excellent Trial Lawyer in Texas
Solving a business dispute is sometimes a long process. If one is not prepared for everything they need about the lawsuits, they might risk their chances of winning the case they are involved in. So, if you're having difficulties figuring out how to get your case solved, get in touch with an expert trial attorney near you. There are many legal representatives you may call in Lubbock, TX with vast experiences in handling cases related to different practice areas.
Don't hesitate to look for professional help, particularly when your reputation, right, business and living are at stake. Consult with an excellent trial lawyer that can defend and guide you throughout your case's process. Get in touch with them today!