After a tough year dominated by a global pandemic, give yourself a well-deserved pat on the back. It's been a struggle for everyone, so to make it out the other side is something to be super proud of.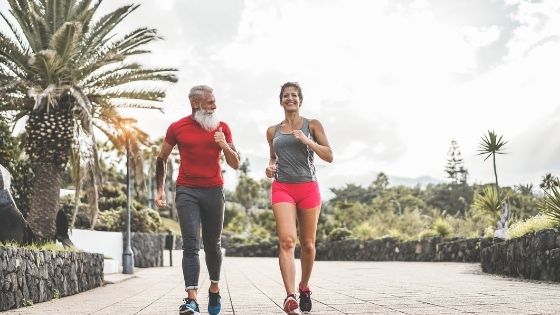 Now, moving forward, life is going to be a little different. Naturally, habits have changed and healthcare is evolving, so there's a lot to focus on and prepare for. To help you keep everything under control and live the most modern and healthy lifestyle possible, here are some tips for you to know.
1. Choose a modern healthcare provider
If the past year has taught the world's population one lesson, it's that health is wealth.
It's fair to say that perhaps health has been taken for granted in recent times, but now people have experienced a sharp reminder that it's so important to look after your body and mind.
The best way to do this is through joining a modern healthcare provider, like ReliantUrgenCare.com. Here, you'll be able to have virtual – yes, virtual – doctor's appointments. This means you can have any appointments you need from the comfort of your home via video call. For example, you'll be able to speak to a doctor from your bed whilst using your iPhone or Android device. The doctor will examine and diagnosis you over this video call, and then provide you with a treatment plan. How incredible is that?
2. Have regular self-care days
A modern lifestyle is all about self-care. In previous decades, many people would run themselves into the ground, normally through overly long working hours. But now, the global mindset has shifted, as self-care is encouraged by everyone – from healthcare professionals to friends and family members.
So, a couple of times a week, you need to have some 'me time'. Get out your most comfortable robe and slippers, stick a face mask on, light some candles, and relax. You can even read a book while you do this, or watch a movie – whatever makes you happy.
Self-care days are about one person: You.
3. Track your daily water intake
Over the past several years, there's been a significant lifestyle shift to drinking more water. That's right. People are throwing soda away and embracing the healthiest drink there is: good old H2O.
Conveniently, there are now tons of apps available in the app store that enable you to easily track your daily water intake. You can even set goals, such as to drink 3 liters a day, which you will then receive reminders for.
Some of the best apps are WaterMinder and Hydro Coach, so make sure to give them a try!
4. Be sensible with your screen time
Modern day living is dominated by digital screens. From phones to tablets, you can't go anywhere without your eyes crossing a screen at some point or other.
Although there's nothing wrong with using these devices, it is important to not strain your eyes through too much screen time. To ensure this doesn't happen, set daily limits in your app settings. Also, an hour before you to bed, try and avoid using any device at all, as this is the time your eyes need to rest the most.
5. Create a mental health journal
Mental health is a huge global topic. And rightfully so, as mental health is just as important as physical health.
It's helpful to keep a mental health journal, as you can track your daily thoughts and identify potentially harmful thinking patterns.