Hospitals are directly related to the health of people. While hospitals are so vast with hundreds of patients admitted, it becomes really hard to keep a track of informatics manually. Health information system or health management software is a key element for health informatics. It keeps a track of a patient's health record and history. It keeps a track of complete internal and external interrogations among the health care service providers. Hospital management software has plethora of benefits for its utilization. It provides an accurate track of diet, medical aid supplied, finance submitted or due, appointments, laboratory reports and much more. It minimizes errors in transcriptions and minimizes duplication of entries of transactions or information. Online hospital management system monitors drugs usage and its effectiveness and its track of supply. It promotes appropriate pharmaceuticals and enables the administration to access to financial status of hospital.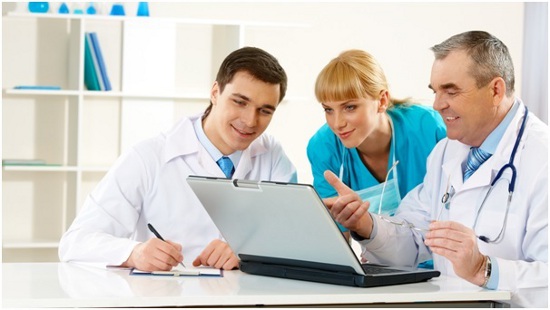 If you run your own hospital or if you are into it, you may want to get benefited with feature-rich, all-inclusive, user-friendly and absolutely affordable hospital management system. IT clinic or healthcare software applications have certainly revolutionized the way medical officials and doctors manage their healthcare practices. Surprisingly, use of healthcare applications has doubled in recent years. From both, doctors' and patients' perspectives, hospital software solutions have streamlined the health care process.
Key Features of a Hospital Software:
Its utilization helps in improving health care and its proper delivery. It improves the overall function and minimizes errors. It is a successful solution to coordinate the working of different departments of a medical centre. The data is managed centrally but is given access to different departments for updating of information for better resource administration. Without a doubt, it is secure as well. There are many hospital management software available for clinics and hospitals. You can compare the features and reviews to choose the one that matches the most of your preferences.
Choose advanced, flexible management software for your hospital, clinics and diagnostic centre. Ideal software would be that is convenient and quick to generate prescriptions and track profile and history of the patient, generate medical aid and financial aid script. Software should be that which can be moulded with changing technology and has all necessary modern features to minimize errors. Super clinic, intelligent medical software, evisit are some of the online hospital management software's.
How it Works?
A web based hospital management system has 7 users that include the admin himself, doctor, nurse, receptionist, accountant, laboratorist and pharmacist. The patient can however view his reports and updates. The admin has an authority to create and manage the user accounts. The doctors can view and manage the appointments; they can also view the health history of patients. They can assign prescriptions and reports of diagnosis conveniently to the patients.
Due to patient management system software feature, patients can book appointments for the doctor and receive notifications upon approval of appointment. The receptionist can filter appointments and manage medical reports of surgeries, operations, births and deaths. The feature of online blood bank system can also be managed to know the blood donor and receptor status. Pharmacists can update and manage the availability of medicines. The accountant manages the financial information and invoices of the patient and departments.
Streamline your Healthcare Business with Best Hospital Management Software
It is necessary to have a proper management system to overcome the challenges. Desktop based set ups costs a lot and does not give assurance of safety and security of the information. The online software not only saves time and effort but also reduces errors and makes the work more efficient.
Technologically advanced health records application or best hospital management software could allow doctors to manage their clinics from mobile device anytime. So, one does not stick to his desk to complete documentation procedures. Interestingly, IT healthcare solutions are absolutely not limited to doctors or professional settings. Even patients are able to use healthcare apps in order to store data like reports, prescriptions and so on. With insightful information at their fingertips, patients are able to make smart decisions.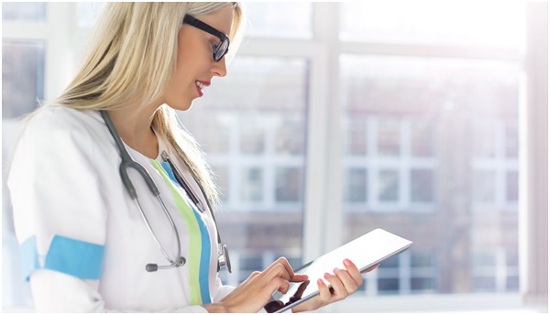 Moreover, with software for hospital management applications, doctors are able to manage their appointments more effectively. Appointments, pending tasks, complex procedures, billing, reports, etc. are some of the complex processes which can be managed well.
Get ready to streamline your organization with best IT software solutions that work for you!