Upholstery fabric makes or breaks furniture. It's the first thing that catch your attention in interior designs. The appearance of your room reflects your taste and the quality of work you put into it.
The reputation of your favourite fabric store impacts your decision to buy upholstery fabrics. There's no problem with this. However, you should also consider the grading system that the store implements. The grade dictates the life cycle of your furniture.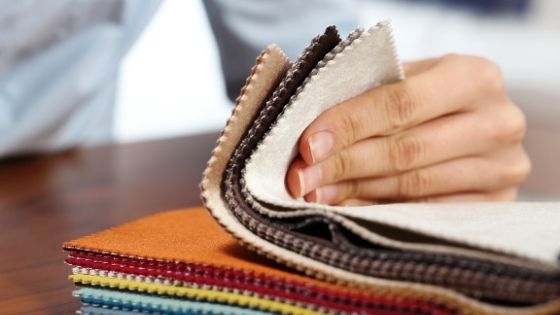 The same model of a chair, for example, can have different prices depending on the fabric. It means that even renowned fabric stores can offer you furniture that has low quality. With this, it's an excellent idea to pick the right fabric right away.
So, what does upholstery fabric grade means?
Upholstery grades don't reflect the fabric strength. Instead, they indicate the manufacturer's cost in building the material.
Upholstery Grades
An 'A' upholstery grade is the cheapest classification, while upholstery grade 'F' is the most expensive. Every manufacturer has varying grading scales.
Here are some of the factors that influence the upholstery fabric grade:
Expectation in the performance Upholstery grades doesn't reflect the fabric strength. Instead, they indicate the manufacturer's cost in building the material.
Weave
Fibre
Construction of fabric
Thread Count
Now that you know what influences grade, read on to learn some key points about grading.
Grading is Not Linked to Durability
There is a common assumption that fabrics with high grades are more durable. Well, this is not true. Fabrics are graded based on how it's being made and how much the manufacturing cost is in making the material. Complex fabrics are more expensive than simple ones.
Two Fabrics with the Same Grade can Have Differences
Even if two fabrics graded the same, they might have differences regarding durability and features. If the fabrics made from polyester and polyester/linen blend have the exact grade, the polyester can better withstand moisture and wear.
Contract Crib 5 Fabrics
Since there are several fire cases in the UK, the BSI group set British Standards to ensure the right quality products. British Standards serve as quality control for goods and Services.
Materials that passed UK Fire Regulations are called Crib 5 or Ignition Source 5. If the material is Crib 5, it's not entirely fireproof, but it lessens the burning probability. These materials are usually utilized for Contracts, health care offices, and cinemas.
Also, the British Standard requires local furniture to pass smouldering cigarette tests or BS EN 5971 and match test or BS EN 5972. In addition to this, contract furniture must pass a flame-retardant test, also known as the Crib 5 test.
Fabrics have different compositions. Their ability to resist fire varies as well. Fabrics can undergo treatments like spraying a rubber chemical to stop the spreading of fire. However, some fabrics are not fit for spraying. If this is the case, felt interlinings are used.
How to Choose Upholstery Fabrics?
Choosing upholstery fabrics can be stressful and overwhelming. With this, it's ideal to consider a few things first before purchasing.
Double Rub Count
Before purchasing fabrics, determine first whether it'll be for light, medium, or heavy usage. If you have kids and pets, it's best to use heavy fabric.
Double rub count is the method of knowing the durability of the fabric. In testing a particular machine passes a pad forward and back over the fabric until it breaks apart. Commercial grade fabrics are appraised at 100,000 to 250,000, while residential grade fabrics are from 10,000 to 25,000.
Upholstery fabrics that have 8,000 to 10,000 double rubs are built for light use only. Choose a fabric with 10,000 to 15,000 double rubs for medium usage. For heavy use, fabrics that have 15,000 or more double rubs are ideal.
1. Colour
The colour of the upholstery fabric is a crucial factor. The colour of your wall, rug, and furniture should blend well with your upholstery fabric. Furniture tends to last longer if solid shades and patterns are used. The upholstery fabric can turn a plain sofa into a stylish piece. Colours can also create a particular mood in your room.
2. Style
Upholstery fabrics can impact the overall look, not just your furniture but also your room. Do you want plain fabrics or the ones with patterns? Remember that patterns that are woven on the fabric last longer than printed.
Often, high-quality natural fabrics have a higher upholstery grade. It is because they come from rare materials and are built with accuracy. Whether your fabric is natural or synthetic, the higher the thread count and the tighter the weave, the more durable the fabric.
3. Fibres
Fabrics come with different fibres. The fibres dictate the cost, touch, colour resistance, and cleaning specifications. The fibres also determine if the fabric can go against pilling, stretching, mildew resistance, and other issues. Fibres usually have two types: natural and synthetic.
Some of the natural fibres are linens, cotton, cotton blends, silk, and wool. Leather is a natural fibre as well, but it isn't a fabric that is fibre-based.
On the other hand, synthetic fibres include acetate, polyester, vinyl, rayon, and more.
Synthetics are creating to look like materials manufactured from natural fibres. These
fibres are more durable and cost lesser.
4. Texture
Most furniture is using for sitting. Scratchy fabric may become irritable when you sit. Sofa and chairs are more likely to be used, so they have to be comfortable to use. To check the upholstery fabric's texture, you can gently rub the curtain to your arm or face.
Conclusion
Remember that upholstery fabric grade is not equivalent to the durability. Instead, it indicates the cost of fabric production. The grading system is different for every fabric maker. Upholstery fabric grades can appear as numbers or letters depending on the store.
While there are so many upholstery fabrics to choose from, falling in love with a particular fabric is tempting. It all boils down to your needs and situations. Determine how light or heavy the traffic your furniture will receive before buying fabric. After choosing the type of fabric, it's the right time to pick the colour and accessories.