Halloween is on the way, and if you are ready to start decorating your home for the spooky season, you have come to the right place.
With so much on offer and the choice becoming more and more vast each year, it can be difficult to choose what items to purchase, not to mention how expensive everything can get when you finally see that total price.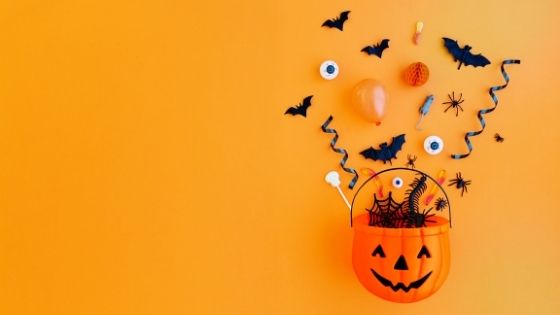 While every Halloween lover probably does need a robotic spider that moves on its own or some app-timed red strobe lights for the kitchen, some of us might also want to go a little less digital and a little more décor.
Painted Pumpkins
While many of us are used to the theatrics of carving out pumpkin's innards and creating scary faces to light up with a candle, some might fancy a more relaxing route of painting a pumpkin instead. The beauty of painting a pumpkin is that it is far easier to draw more intricate fall masterpieces instead of carving out basic shapes, such as delicate leaves and fall flowers. If you want to keep in with the spooky theme and feel particularly ambitious, why not paint a scene from your favorite horror film or show! The possibilities are endless, and you can still scoop the insides out later when you are done to make pumpkin soup!
Get Stenciling
If you are a hardcore fan of guts and gore, and Halloween is your favorite time of year, there is a good chance you might not mind décor being a little more permanent.
Using cool templates such as a skull stencil will give you an awesome effect while also keeping it uniform, which can give your creation a professional finish. You can use the stencils on anything from cushions to your living room wall! That being said, if you do end up wanting to switch things up, you can easily paint over them when you are ready!
Lots of White Sheets
There is a lot you can do with a simple white sheet at Halloween. Do you want to become a ghost? Check. Do you need a creepy white makeshift curtain that mysteriously blows even though there is no wind around? Check. Or, a simple yet impactful trick, cover your furniture with white sheets to make it look like your home has been abandoned! An added bonus is that if people spill the various red-colored food and drink, you at least have a buffer between that at your couch.
Bottle Candles
What is a spooky Halloween without loads of candles? If you really want to make an impact and have a couple of bottles lying around, you can spray them matt black for a chic finish and pop in a long-tapered candle in the color of your choice. If you want to get a little more creative, then you can paint the bottles with all different Halloween motifs- a good little project if you have children who want to get involved with all the spooky fun!