The convenience of watching premium video content at any time and any where has made it a primary medium of entertainment for people across the world. Termed as video-on-demand (VOD), users have to log onto a video on demand platform to stream the videos on their device using the internet. VOD service providers should get improved since, with over 200 VOD platforms in the world, viewers are spoilt for choice. This blog will be your guide to know everything about VOD platforms for video content creators.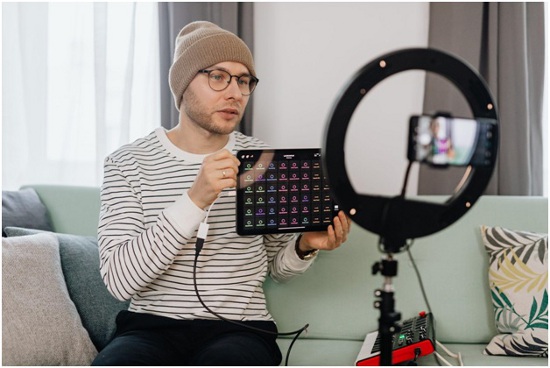 Why should content creators have a VOD platform?
Globally, VOD market generated a revenue of 55 billion USD in 2019. It rose to 82.77 billion USD in 2022. It is projected to generate 111.30 billion USD in 2023 and 157.90 billion USD in 2027. This shows that the best way to reach your target audience who consume video content will increasingly use a VOD platform. Unless you host your content on a sought-out platform or have your own, you cannot build your market.
The advantages of VOD platforms are numerous
Reach wide audience globally
By tapping into the power of internet, you can reach global audience by making your video content available on your VOD platform. The users can use your content from anywhere in the world and you are not limited in anyway. You must abide by Web Content Accessibility Guidelines and content guidelines set by the countries to stream video content to their residents.
Multi-device accessibility
Use of electronic devices are on the rise. People use different devices throughout the day. Making your VOD platform available in the web browser format and as an app that is compatible with all devices increases the usage of your platform. Laptop, desktop, smartphone, smart TV and tablet are most commonly used devices to stream video content.
Create an array of categories
You don't have to be limited to one type of video content. You can create multiple categories, sub-categories of videos and in multiple languages. The more variety of high-quality video content you provide to your audience, the more they will engage with your content. It is essential to gauge the interests of your target audience and offer the content that is in demand and has more scope of being in demand.
Publish live videos
Record live videos of events, etc, edit them, add subtitles and host it on your VOD platform. This will help you gain traction from users who were unable to watch your live stream. Also, it will be an added gem to your video repository.
Integrate with other apps
Your users will want to share the video content to their friends as recommendations. This is made possible by quickly sharing the video link through any communication app. As a VOD platform owner, you must integrate all the popular communication apps with your platform to enable sharing. WhatsApp, Google Meet, Zoom, Microsoft Teams are some of the widely used platforms that are integrated with all the major OTT platforms.
Analyse user behaviour
All VOD platforms provide access to detailed analytics of users on its platform to the administrator. You can extract detailed analytics of different parameters to study the user behaviour. It includes watch time, drop rate, watched hours, in-demand video content, search preferences, user engagement, etc. You can filter the data by geography and compare to understand the user behaviour. This information will help you cater to the changing demands and behaviour of the users so you can increase the engagement on your platform.
Users can resume video at any time
Your users can consume video content in bits and can complete watching a video over any length of time. As the name video-on-demand suggests, users can pause and resume the video at any time regardless of the time period. This helps users switch between different videos and consume content as per their convenience.
Essential Features of VOD platform
As a business owner, it is crucial that your video monetization platform provides all the top features. This is not only to ensure that the users have a pleasant experience, but also to retain and engage with the users. Let's discuss them all below.
Categorize the videos
Though the search bar on your OTT website and app will be highly beneficial for users to quickly find what they are looking for, categories are beneficial. Create categories and corresponding sub-categories (if required) for your users to sift through the video content on your platform. If you offer movies, sort it based on genres. If you are a production house, sort it based on the TV channels.
Have a carousel that shows newly added videos, popular videos, recently watched based on the categories and language as the user moves through the platform. This will help them with decision-making. Tag the videos so it helps with searching using tags.
Transcode videos for all devices
To make your videos available to be streamed easily on all devices, it is crucial that you transcode the videos. This is because the file size varies based on the device the video content is streamed. Using VOD transcoding you can create videos to be streamed on laptop, desktop, smartphone, tablet and Smart TVs. This will enable your users to stream high quality video content on their preferred device using internet.
Integration of payment methods
Integrate all major payment gateways on your VOD platform for your users to make payment easily. Offer all the payment methods that are frequently used within the geographical location of your target users. Also, provide the option of switching between their local currency and the standard currency on your platform.
Enable auto-calculation of fee and any other charges if additional charges are required for certain payment methods. Make payment simple, for your clients, both existing and potential clients.
Security
Protect your video content online by ensuring high security. Follow HTTPS upload and delivery of your videos. Restrict Ips and domains of pirates and spammers to keep your platform safe. Enable password protection for your users so only registered users can log on to your platform to access the content.
Analytics
VOD platform providers offer analytics feature for video content creators. Using this, you can extract detailed reports on different criteria to gauge the behavior of your users on your platform.
VOD monetization models
You can create multiple revenue streams from your video channel. There are three major monetization models. Let's discuss.
1. Subscription video on demand (SVOD)
SVOD is the most popular and widely used model by VOD business owners across the world. It is a paid subscription model where the premium user can access unlimited video content hosted on your platform. Monthly and annual subscriptions are offered to users.
2. Advertising video on demand (AVOD)
Under AVOD, users have free access to all video content of the platform. Through the platform's adverts, money is made. You can start making money from your videos with this model after your platform records a certain number of views. The more users you have and the higher the engagement on your platform, the more the number of advertisers you can get.
3. Transactional video on demand (TVOD)
Users can rent individual videos on your platform for a specific duration to watch or download. Another model under TVOD is where users can purchase individual videos for lifetime access. It is essential to roll out exclusive and interesting content regularly on your platform to keep your users interested on your platform.
Final words
Video on demand platforms are the present and future for content creators. Individuals and companies can establish flourishing and long-standing businesses through these platforms. With all the information in hand, you are now equipped to take the next step and launch your own VOD platform. All the best!