Several years ago, business owners only started selling when the customer steps into their shops. In the age of Amazon Google shopping, however, entrepreneurs can no longer afford to wait for customers to visit their stores – whether physical or virtual – before they start selling. This philosophy is where online business marketing is rooted. And in online marketing, nothing wields a stronger influence than starting a Google business page.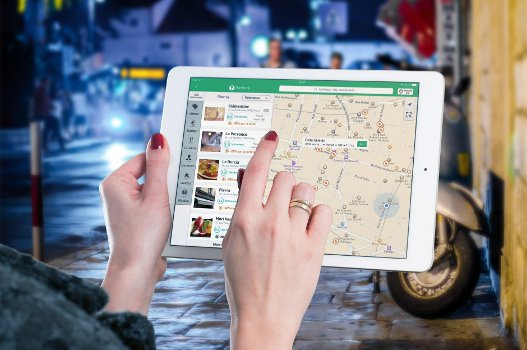 According to a study, there are critical moments that lead up to a consumer's purchase decision. These could be instances when people whip out their mobile devices to search for the nearest café, look for a local service provider, or search directions with an online map. These are the exact moments when brands should meet their target consumers – and Google is the bridge that makes these connections possible.
Here's why you need these 6 free Google tools for business:
1. Google My Business
Think online Yellow Pages that lets you list your business for free AND shows that listing instantly to anyone who searches for your business on Google – that's what Google My Business is all about. It's a business tool that local companies can't afford to pass up.
Because Google My Business lets you list company information such as your physical address, operating hours, contact number, website link, and directions, you become easily discoverable to potential customers. Customer reviews and photos can also be added to provide potential buyers with relevant data when they want to learn more about your services.
2. Google Analytics
You may opt to invest to have your own content writer and update your website design to boost your business online. It's only fitting to know what to do with the results of your investments.
Setting up Google Analytics on Shopify comes in handy. A tool that provides comprehensive and easy to understand reports on website performance and customer behavior, Google Analytics helps you finetune your marketing tactics.
3. Google Trends
Google Trends lets you listen in to what people are talking about and informs you of the hottest fads.
With its ability to filter results by category or region, you can use Google Trends to create your ideal buyer persona or strategize content to find and engage your target market.
4. Google Tag Manager
Ecommerce websites and blogs rely on tags to help readers find their content. Often, tags change to cater to business and product changes.
The Google Tag Manager tool will help you manage and track the different tags that you use for content organization, conversion tracking, and analytics.
5. Google Alerts
An app that lets you know when people are talking about your brand or when your favorite inspiration source publishes new content, Google Alerts is another indispensable business tool.
With the ability to customize notification time, sources, and tracked keywords, Google Alerts will help you stay on top of industry news and manage brand reputation online.
6. Blogger
Google regularly changes its algorithm. These are the mechanics that Google uses to decide if a website deserves to be displayed in its top search results. What better way to nail this than use Google's own blogging platform?
With hundreds of templates and layouts to choose from, Blogger also has a built-in analytics tool to help brands improve content and learn valuable customer information.
People use Google for everything. Be it virtually or physically and it helps us get something done. Keeping things organized through Google Keep tasks is often a habit for me. Jotting down sounds simple on paper, but it makes up the critical instances when a business could lose or win a customer.