If you happen to be an investor, you must have heard about SIP calculators and their ability to make tasks for systematic investments easier. In India, a common way to invest is through a SIP or systematic investment plan. It is ideal for startup businesses that prefer to make monthly little investments rather than one large one in managed funds. The investor has the option of making weekly, monthly, or biannual investments. Whenever the investor invests, a fixed sum from his bank account is used to purchase a certain amount of securities at the going rate, and increasing amounts are put in his name. SIPs support local investors to develop a routine that includes modest investment and savings decisions. The five major perks of the SIP calculator are elaborated on and discussed as follows: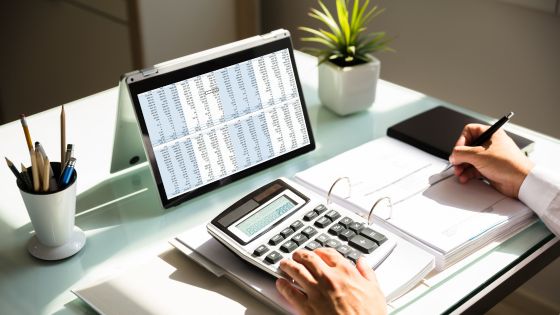 1) Aids in Making Financial Decisions:
Yes, SIP calculators can do that. A lot of calculation is required for attaining the target corpus. This includes knowing the correct amount of investment to be carried out in the given timeframe to accomplish the required corpus. SIP calculators can instantly solve all your financial queries just by taking input of the period, investment amount, and returns anticipated. Providing the mentioned data can enable the calculator to provide you with an approximate amount of corpus you would be acquiring, in the allotted time.
2) No Fee Required:
Another benefit of using a SIP calculator is the fact that is completely free of cost. Nowadays, a lot of companies have devoted themselves to the business of calculating such financial data and charging a fee for their service. But, an online SIP calculator is available and accessible to every investor these days with the possibility of lesser errors than a human calculation. This is also one of the reasons why SIP calculators are gaining popularity these days.
3) Accurate:
Needless to elaborate, any online tool involving mathematical calculations is less likely to produce errors. This way, an investor can save a lot of time and may achieve accurate results by merely entering fundamental data.
4) Instant:
SIP calculation tools available possess the ability to calculate your financial summations in a matter of seconds. This is highly convenient as you can save time that could be utilized for proceeding with vital decisions.
5) Make a Comparative Study:
One of the eminent advantages of the SIP calculator is that can provide you with a comparative analysis of the programs and investments using different cases. It also compares the final amount to be gained as a corpus if you had invested in a said program of investment. This could be fruitful for an investor as it would enable them in weighing the pros and cons of varieties of investment programs.
Conclusion
Thus, these are the major 5 perks of SIP calculators that can be utilized. Such a lumpsum calculator can assist you in making monetary calculations along with enlightening you with essential insights that would enable you to comprehend the marketplace workings. This way, an investor who is a beginner can learn and acquire knowledge through such tools.