Content marketing is an invaluable marketing tool. It exposes your audience to your brand while allowing them to stay informed. It also gives your audience the confidence to share it with others. It increases your rankings on search engines and helps your content to reach a wider audience. Your audience will get more exposure to your brand and more familiarity with your products and services.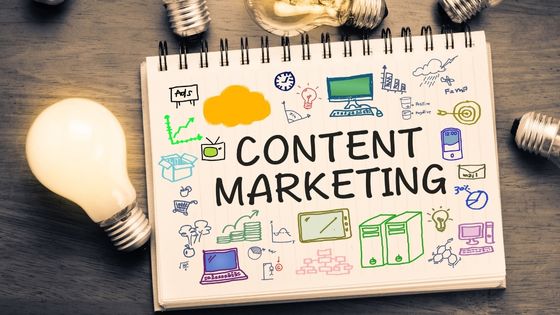 Create a buyer's persona
To create content marketing strategy that converts prospects into buyers, you need to know your buyer's personality and wants. You can do this by creating a buyer persona. Once you have a buyer persona, you can begin writing content based on that persona.
First, you should know your buyer's pain points. Pain points are related to more complex situations. Ideally, a company will address these pain points by providing solutions. Using a buyer persona, you can create content that addresses their pain points and improves your chances of conversion.
Create a content calendar
A content calendar is a vital component of content marketing success. This tool isn't just a list of topics to write; it is also the backbone of your content strategy. To create a content calendar, you should consider the following: the types of content you plan to publish, deadlines, reviewers, and measurement.
Content calendars should be divided into different sections, depending on the nature of your campaign. The first section is editorial content, which refers to the content you will publish on your blog, website, podcast, or social media. Creating a calendar for editorial content will help you stay organized and consistent in your publishing schedule. While some companies plan their editorial content up to a year in advance, independent bloggers might not know what they'll publish next week.
Create blog posts
Content marketing and blogging go hand in hand. Both are effective ways to enhance your SEO marketing strategy. If you want to improve your search results, create blog posts that target important keywords within your industry. These prominent keywords will boost the ranking of your posts in search results. Content marketing and blogging are not difficult to master, but it is important to know what works and what does not.
A well-written blog post will engage readers and generate leads. If people like what they read, they'll subscribe, link to your site, or explore your site. It's crucial that your content is unique and supports your brand. Your posts should tie back to your brand in some way, whether it's through the use of keywords or a call-to-action.
Increase traffic to your site
Content marketing is an excellent way to drive traffic to your website. It can help your website rank higher in the search engine results. This is beneficial as highly-ranked pages tend to have higher click-through rates. A good SEO strategy includes using long-tail keywords, descriptive URLs, and effective meta-descriptions.
It is important to test different elements of your content to determine which ones work best. This will help you make more targeted content and improve your content marketing strategy. Ensure that you test headlines, calls-to-action, content length, images, and site speed. The more you test, the more you will know which elements are bringing in the most traffic.
Build authority
When it comes to increasing your visibility in Google search results, content marketing is an excellent strategy. Google's algorithm focuses on relevancy, usefulness, and quality of content. If you want your content to rank well, it has to be helpful to your potential customers. The more valuable your content is, the more likely people will be to click on it. By combining SEO with content marketing, you can scale your results and establish your brand as an authority in your industry.
Content marketing reaches an entire audience and is much cheaper than traditional advertising. It also helps spread your message organically. Content marketing also increases your brand's authority, and earns the trust of your customers. Content marketing should be an integral part of your marketing plan.
Retain customers
Content marketing is an essential part of customer retention. When done correctly, it builds brand loyalty and fosters customer advocacy. If a customer is happy with your product or service, they will be more likely to buy again from you and spread the word about your business. Whether your goal is to retain customers for life or to gain new advocates, content marketing is essential to your success.
Blog content can do more than answer questions. It can also be used for community-building. Brands can conduct surveys, host contests, or host other community-building techniques.