In the past, Instagram marketing was limited to brand content and posts. Gradually, the advent of influencer marketing emerged. With the inception of Instagram Stories, business brands discovered another effective way to market themselves. The latest addition to Instagram is IGTV, and now they can enjoy the benefits of vertical videos for posting content in a long-form.
Instagram is constantly evolving, and so are its marketing strategies. It is quite hard for businesses to predict how this popular social media platform will evolve next. However, given below is a shortlist of the top 2020 trends that will shape Instagram marketing for the future. Read on to find out-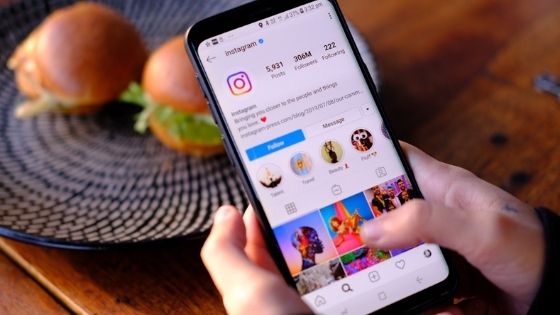 Instagram marketing 2020 and beyond
1. The surge of Instagram shopping today – In the past few years, Instagram has become an important social media platform for selling products and services online. It has gone past the era where brands had to post direct links for the targeted audience to visit for shopping. Today, you will find a whole community of active sellers on Instagram that regularly sells its products and services online.
If you take a look at Instagram's visual style, you will find it is quite conducive to selling products. Combined with the social networking aspect, Instagram makes it quite simple for sellers and buyers to connect. Users are aware of shoppable posts; however, selling on Instagram has evolved like never before, and it is here to stay in 2020 and beyond.
ALSO READ: The effective tool to increase free Instagram likes 2021
Given below are two 2020 top trends that will boost Instagram shopping in the present era –
Post links for purchase in Instagram Stories –Instagram launched a new feature in 2017 where purchase links could be added to Instagram Stories. Ever since its inception, it has been utilized by multiple brands in almost all business niches for directing adding purchase links to their products in the Stories they create. This trend will grow and continue allowing business brands to display products directly and boost sales conversions.
Business brands can save their Instagram Stories with the purchase links as highlights so that they can showcase their recent collections and drive sales on a permanent and regular basis. This feature also enhances likes and followers on Instagram to invoke more web traffic. New businesses can purchase real Instagram followers, likes, and views to get more credibility for their brand.
2. Vertical Videos – Mobile phones are widely used these days for social media browsing and networking. The arrival of vertical videos seemed inevitable due to this sudden surge in mobile phone usage. However, Instagram transformed the way people look at vertical videos today. It has made them quite popular and in vogue in 2020.
IGTV, Instagram Live, and Instagram Stories all support this format, and it is a trend today. With a mobile-friendly format, many active users on Instagram love it.
Instagram introduced IGTV in 2018, and it uses the vertical video format for posting longer videos. As this feature becomes more and more popular, its trend will increase beyond 2020 with success.
There are many reasons why business brands love this trend. It helps them to showcase their products, present tutorials, run challenges, and contests. In short, the vertical video effectively can be used for almost everything a business wants to showcase to its targeted audience.
The biggest advantage of vertical format videos is that users need to hold their phones in a vertical position and instantly record.
3. The growing rise of Instagram Stories – Instagram Stories was launched in 2016; it is one of the most widely used features by active users of the platform. Business brands have leveraged Instagram Stories in diverse ways with a high level of creativity to drive engagement and boost sales.
Thanks to its versatility, Instagram Stories has become a significant component of any Instagram marketing campaign strategy. With added stickers, visual effects, and filters, they invoke Instagram user engagement like never before. The following are some popular ways via which you can use Instagram Stories for your marketing campaigns –
For business promotions and ads
For contests and polls
Announcement of new product launches
4. Influencer marketing – Though this is surely not a recent or new trend, it is here to remain for a very long time. Collaborations with social media influencers are rising and will continue to be the fundamental structure of almost all business' marketing campaigns on Instagram. The key reason being influencer content is now regarded as more authentic over brand content, and this is why it rose to great heights.
Business brands in all niches are roping in social media influencers for generating consumer engagement, content, backlinks, sites, and boosting sales. If you are a business and want to promote your product or a deal or even create good quality, social media influencers will help you in the task effectively.
Another advantage of influencer marketing is it is much cheaper over running conventional and traditional campaigns. The influencer charge as per their follower counts and the engagement levels they can bring to a business.
Brands often collaborate with social media influencers by-
Promoting hashtag campaigns with a network of social media influencers
Hosting events of the influencer and earn from the content posted by the influencer
5. The rise in memes and tweets – There has been a surge in humorous content online, and several people are creating exclusive Instagram accounts dedicated to them. This emerging trend is popular today, and it is likely to increase after 2020. Most people take screenshots of these funny memes and tweets to upload them on their Instagram Stories.
Instagram is predicted to evolve beyond 2020 and has gradually taken over the popularity of LinkedIn and Twitter. If you are a business and wish to stay on top of the competitive market, you must be aware of these current Instagram trends. DO not miss out on this great opportunity. They should be embraced to invoke customer engagement, better lead conversions, and more revenue in 2020 and beyond!