There are lots of snacks out there for babies, but not as unique as this snack. Imagine a puff made of organic vegetables, incredibly nutritious bone broth, healthy olive oil, and absolutely no grains, rice, or sugar of any kind. At Serenity Kids, we look at nutrition for your children very seriously, and we only use the best ingredients to feed your kids – the exact same way that we would feed our own kids.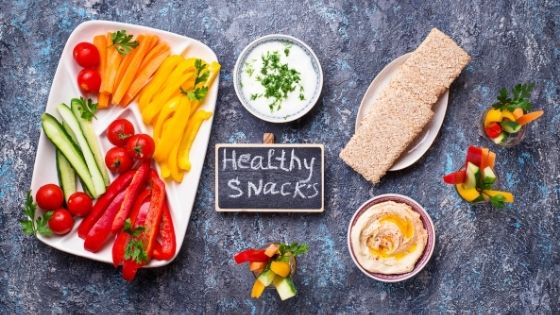 Bone Broth And Organic Vegetables
Bone broth is well known for its incredibly nutritious properties. The properties of the marrow, the cartilage and the connective tissues in bone broth mean that not only is it rich in vitamins and nutrients, including calcium, magnesium, and phosphorus, but it provides the body with natural compounds from natural collagen. Collagen turns to gelatin when cooked, which in turn provides the body with the amazing properties of essential amino acids.
The marrow is rich in other nutrients, such as iron, vitamin A, vitamin K, fatty acids, zinc, selenium, and manganese. An amazing mix of organic vegetables is also in the mix, bringing along an amazing amount of nutrition to the pot. Sounds like a pretty good base for a healthy snack, doesn't it?
No Grains, No Rice, and No Unhealthy Fats
Lots of kid's snacks are full of nutritionally empty fillers, like rice and grains. Other snacks rely upon sugar, trans fats, and salt to provide flavor, with no healthy protein or fat to encourage quickly growing little bodies. Instead of empty calorie foods, we all need to eat more fresh, organically grown fruits, vegetables, and naturally fed proteins that will give our children a bounty of sustained energy and the amazing health benefits that come with good nutrition. Grain Free Puffs don't need to use empty calories or other nutritionally lacking ingredients, because it's full of easy to digest proteins and healthy fat from olive oil. The great ingredients also mean that it's a delicious snack!
Easily Digestible, Just For Babies
Don't be fooled by all of the baby puffs that are out there with nothing but empty calories and poor nutrition to offer your baby. Grain Free Puffs are a unique snack food, meant for keeping babies well fed, healthy and growing.
Babies need protein. High protein foods should be offered to a child 2-3 times a day. Protein is absolutely essential for every child's growth, health maintenance, and tissue repair for the growing body. Protein contains nutrients that are key for growth of tissue, and needed for every child's general health. Some essential nutrients that babies get from high protein foods are: iron, zinc, omega 3 fatty acids, a number of B vitamins, Calcium, vitamin D, and selenium.
Serenity Kids
Serenity Kids offer convenient products for feeding babies and children that don't require you to sacrifice quality or nutrition. Only the best quality organic vegetables, ethically sourced meats, and healthy ingredients go into our line of high protein, high nutrition baby food and snacks. Children need highly digestible protein to grow, and one of the best sources of that protein is from meat. We choose grass-fed and pastured meats, from animals that have been raised on small family farms, in the United States. We use nutritious bone broth in many of our products, which contains many essential nutrients to keep active kids going. Filler ingredients like rice and grains, which have little value nutritionally, have no place in our line of products – and neither does sugar or salt.
Try our Grain Free Puffs – not just because they are good for your kids, but because your kids will love them!