As the world hurtles toward the end of 2022, the party season is fast approaching and it is time to think about how you are going to start the year. One way is by embracing body positivity and sharing that with others.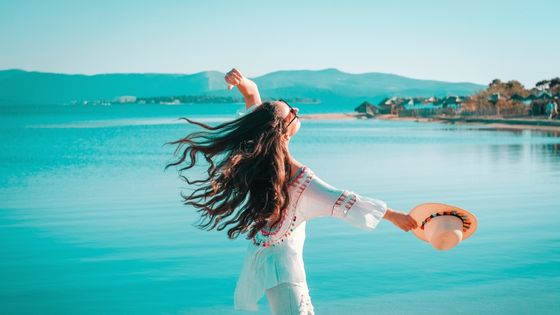 If this sounds like something you wish to do, here are a few tips on how to go about it in the New Year.
Put Yourself First
Start with care for yourself. It's important that you feel good in your body before thinking about what others might find attractive.
If you like the way you look, you will be more likely to embrace sexy outfits and attire. It is also important that you feel confident with yourself before trying to reach out to others.
Remember, if you love yourself for who you are, others will follow suit and love you for who you are.
Shape Your Body the Way You Like It
Not everyone has the same kind of body, and that is okay. You should not be ashamed or embarrassed about the way your body looks. It is how you look and feel in it that matters.
You can exercise, eat healthy foods, and change your habits to suit your needs. As long as you are comfortable with what you are doing and confident about your choices, there is nothing wrong with wanting to feel good about your body.
This might mean starting a new gym routine or even just making time for relaxing whenever you feel like it. It's surprising how little is required to make you feel good about your body shape.
Be Confident in Your Skin
There might be times when you don't feel sexy. That is okay. You should not stop loving yourself just because of some negative feelings you have toward yourself.
You can embrace body positivity by being firm in your decision to love yourself and wear what makes you happy. The best way to do this is by surrounding yourself with positive people who will lift your spirits and remind you that life is worth living.
Surrounding yourself with the right kinds of people will help get rid of the negativity that might take over when things get tough. Having a group of people with your back and reinforcing the positive message that you need to love yourself will lighten up your day and make it much more enjoyable.
Embrace Your Sensuality
Sensual feelings can be addictive. You will want to do more sexy things, and as long as you are happy, you can embrace your sensuality in your everyday life by feeling sexy in yourself and being playful with others.
This is especially pertinent if you have a partner with whom you enjoy a more intimate relationship. Why not buy some sexy lingerie or some bedroom toys from Wild Crush to help welcome the New Year in style?
This is a great way to start the year and to look forward to the festivities that come with it. It also helps eliminate all the negativity eating away at your self-esteem so that you can start afresh in the New Year.
Start a Positive Body Image Movement
Why should you stop at just feeling good yourself? You can help others follow suit too.
Nobody should feel ashamed of who they are and what they have. You can help them do so by starting a positive body image movement between your friends and family. This is especially important if you have adolescents who seem to be struggling with their body image.
Remember, your physical appearance is how you present yourself to the world and how it sees you. This is the same for everyone else. You can help others feel good about themselves by taking small steps one day at a time.
Balance Your Own Mental Health
If you are struggling with self-esteem, talk to someone about it who is familiar with dealing with your type of issues.
Remember that there is no such thing as universal beauty. What makes a person beautiful might be something they cannot change. It's all about being confident and loving what the world sees.
Having positive people around and positive influences, like a therapist, is a great way to detect negativity and nip it in the bud before it can affect your self-esteem or body image.
Negativity can be like a virus, contaminating you and the people around you if it is not addressed quickly. Make sure you do everything you can to stand up to negativity and protect the people closest to you.
Be Kind to Yourself
Start a new habit of saying good things out loud every day in the mirror. You might be surprised by the positive results that manifest in your life.
Many of these things might seem very self-serving or even shallow, but they help you get rid of negativity and build a strong body-positive feeling around yourself. Remember that feeling good about yourself and what you have is okay.
Just because your body looks a certain way does not mean it is bad. As long as you are happy in your skin and comfortable with it, there is nothing wrong with feeling confident about yourself.
Conclusion
When all else fails, just remember that you deserve to be loved for who you are, not what your body looks like or how much money or possessions you have. It does not matter if a person has the same hobbies or likes as you. What matters is how they make you feel about yourself.
These are some basic ways to start loving yourself and being kind to yourself. These will also help you build a positive body image, as well as be more confident in your own skin.
Don't be afraid to put yourself out there and learn how to get over any feelings of shame or embarrassment by pushing yourself outside your comfort zone (without putting yourself in harm's way). You might look back on those experiences as failures, but they will be steps forward to becoming a happier and more whole person.
Remember that you deserve respect, acceptance, and love.