Owning a car is no more a luxury. Rather, it is a necessity. Additionally, getting your car insured even before you drive it out of the dealer showroom is important to ensure it is protected from the start. In India, it is mandatory to have third-party car insurance to be able to drive your car on public roads, even to take it home from the showroom. So, there is no escaping car insurance.
Now, you must know that car insurance is valid only for a particular period called a policy term. Depending on the plan you choose, you must renew it from time to time to keep using your car. It also means that you must keep paying the premium amount from time to time to keep your policy valid. The car insurance premium amount is the cost you pay the insurer in return for coverage and other benefits. And this amount, just like the price of all other commodities and services, increases now and then.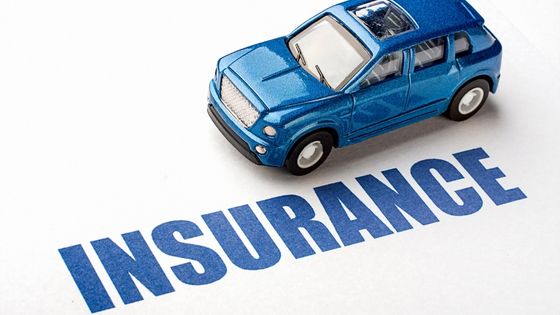 Today, in this article, we will look at the factors that influence car insurance premium amount and how it eventually affects your insurance burden.
Why do car insurance premiums increase every year?
In India, insurance plans are governed by the Insurance Regulatory and Development Authority of India, or the IRDAI. Since third-party insurance is mandatory for all vehicle owners in India, the IRDAI holds particular authority over this policy type.
Third-party insurance covers the cost of third-party liabilities in case of an accident involving the insured vehicle. To make sure the policy remains affordable for all and does not incur losses for car insurance providers, the IRDAI reviews the premium rates every year. The IRDAI updates the costs based on data such as the volume of claims filed and the loss ratios for insurers. Therefore, now you know who changes the price of third-party insurance premiums.
Besides an attempt to balance out the rights of the policyholders and profit margins of insurance providers, there are some more reasons why your car insurance premium may increase over time. Note, these factors are generic and are applicable on a case-by-case basis only.
1. Enhanced coverage
Your car insurance rate will rise in proportion to the increased coverage if you choose add-on covers at the time of policy renewal. For instance, the new premium cost would be more if you enhance your comprehensive insurance plan with engine protection and roadside assistance cover add-ons.
2. An improved model
Most vehicle owners like upgrading their vehicle models to match the latest trend or tap into the benefits of better engineering. For instance, you may choose to replace your manual transmission car with an automatic variant of the same model. That would affect the cost of your car insurance premium as the upgraded model may cost more.
3. Modifications in the car
Car modifications often fall into two categories—aesthetically driven or performance driven. An example of an aesthetic change would be adding graphics to the outside of your automobile. Any alteration to the engine will be referred to as a performance-based modification. The value of the car is probably going to rise in both scenarios, directly affecting the car insurance rate.
4. Vehicle inspection
The insurer may check the vehicle before renewing the insurance coverage. This is done if there is a substantial lag between the policy expiration date and the anticipated policy renewal date. The premium amount may increase due to such an examination. The simplest method to avoid this extra cost is by renewing your insurance on time that is before the policy expires.
5. New insurers
Changing insurers at the time of renewal may result in an increased premium amount. For digital-first insurance that charges no commission, it may lead to a decrease in the premium rate. Either way, before renewing your insurance policy, check your car insurance estimate using an online insurance premium calculator.
6. High-risk driver profile
A risky driver profile can attract higher premium costs. If you were engaged in filing a fake insurance claim or the claim was denied, your profile may be deemed risky. Another risk profile is someone with a history of filing claims linked to accidents.
7. Research on locality
Recent events in your neighbourhood may impact your car insurance cost. For instance, the insurer may raise the price for a particular locality if data indicates a spike in floods or a surge in car theft.
8. Underwriting
The insurer's underwriting procedure may cause a change in the premium amount. Underwriting is the procedure through which the insurer determines the car insurance premium for a specific policy. In this procedure, several things are taken into account. Some factors are simple such as the type and model of the vehicle, while other factors may include the insurer's business strategy.
How can you lower your car insurance rates?
Although several variables contribute to the increase in insurance costs, you may still reduce your insurance rates by keeping a few things in mind.
1. Refrain from making too many modifications
As discussed before, making several changes might cause insurance prices to increase. Therefore, refrain from altering your vehicle unnecessarily.
2. Installing a theft-prevention device
Insurance companies provide discounts on insurance policies to customers who install anti-theft devices in their cars. These gadgets decrease the likelihood of car theft.
3. Timely policy renewal
As previously mentioned, if there is a lag between the renewal date and your insurance expiration, your policy rates may increase significantly. You will not only lose your accrued NCB but will also have to pay penalties for missing the deadline. Therefore, renew your car insurance on time to avoid such unnecessary expenses.
4. Safeguard your NCB
Investing in the No Claim Bonus protection add-on will help you save your NCB despite making a claim during the policy period. Reach out to your insurance provider to know the details.
5. Refrain from claiming insignificant expenses
The cost of insurance is considerable for those who file several claims. It is advisable to cover modest costs yourself and maintain your No Claim Bonus. With the help of this reward, you may renew your insurance at a lesser price.
Conclusion
Stop stressing about spending high premium amounts and focus on reducing your car insurance premium costs. Also, before purchasing a policy, read and understand the policy wording to ensure there is no confusion at the time of making a claim.
Your insurance rates may increase over time for a variety of reasons. Therefore, research your options, compare policies, and choose the policy that best suits your need and budget. Do not forget to put to use the above-mentioned ways to reduce your policy premium amount.
Disclaimer: The above information is for illustrative purposes only. For more details, please refer to the policy wordings and prospectus before concluding the sales.