In this blog post, I'll show you why you should consider a patient case management software.
The Patient Case Management Software market is growing quickly.
And it's predicted to grow faster than any other industry by 2023.
But what are the advantages of using patient case management software for your practice?
Let's dive into the benefits of patient case management software and discover why you should consider implementing it in your practice.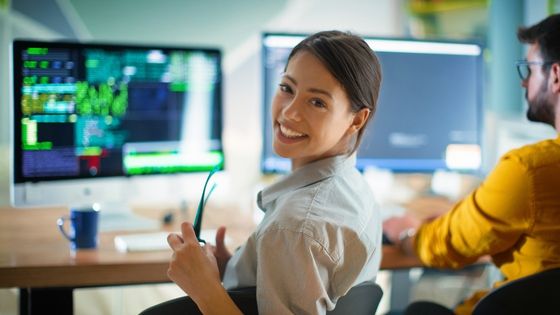 What is Patient Case Management Software?
In short, patient case management software (PCM) is software that helps to organize information about a patient's medical history. This helps to ensure that the right healthcare professionals are involved at the right times.
In addition to helping healthcare providers to coordinate care, PCM helps patients to keep track of their medical history. This makes it easier to understand what to expect from their health care providers.
PCM software also helps healthcare providers to manage patient information in a way that keeps it organized and easy to find. This means that healthcare providers can spend less time searching for relevant documents and more time helping patients.
It's important to note that PCM software is only used by healthcare providers and other professionals who work directly with patients.
Why Do You Need Patient Case Management Software?
Managing patient cases in healthcare organizations is an arduous task. Patients often experience delays in receiving services due to miscommunication among various team members. This can result in missed appointments, lost data, and missed opportunities for treatment.
A healthcare organization's success depends on its ability to manage patient cases. If you are managing patient cases manually, you will have to go through a tedious process every time you need to update information. As a result, you will be spending a lot of time on routine tasks, which will leave less time to focus on patient-related issues.
Fortunately, the advent of patient care management software solutions has changed all of that. Now, you can manage your patient cases from one centralized location. This means you can update patient information and view reports in real-time.
How does Patient Case Management Software Work?
Patient case management software allows you to enter patient information into a single database. You can then access this information from any device, such as a computer, tablet, or smartphone. You can also upload files such as X-rays, lab reports, and EKGs to the software so that they can be reviewed by your healthcare providers.
The best patient case management software will have features that allow you to assign patients to care teams, create reports, and communicate with your healthcare providers. You can also use the software to generate appointment reminders and to track patient visits.
Benefits Of Patient Case Management Software
Patient case management software can be used to automate and improve patient scheduling, appointment reminders, appointment reminders, appointment history, patient tracking, patient tracking, patient registration, patient referral tracking, patient communication and patient communication, and much more.
It can help your practice save money, time, and improve the overall quality of patient care.
Patient case management software can be used to create a centralized database that all staff members can access. It can also be used to create automated workflows and to improve workflow efficiency.
The software can be integrated with other medical billing systems, electronic health records, and patient portals.
Patient case management software can help improve compliance with HIPAA regulations and other regulatory requirements.
Wrap Up
There's no doubt that case management software is becoming more and more important in healthcare. As more people become insured, the demand for patient care increases.
As a result, the need for patient case management software grows and which is why you should also implement it into your organinzation.