Leather is a versatile material that can be used to make several things, like shoes, bags, clothing, car seats, etc. The list is endless. And as Cory Carnley reminds everyone, ready to start on leather crafting, you need to have the right attitude for this to work. As such, Carnley explains how to get started on this art.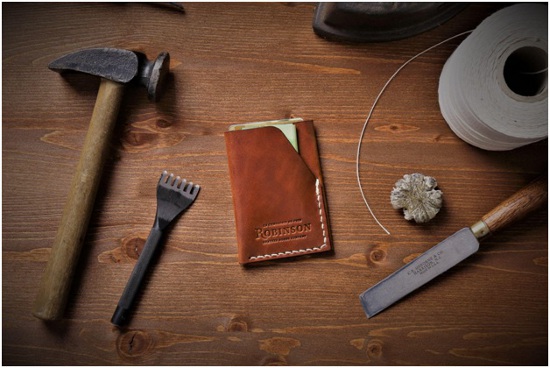 Get the Right Tools
The right tools will make your work easier and increase the chances of a flawless end product. Fortunately, leather crafting tools are durable, inexpensive, and versatile, meaning you can use them for various projects. Some examples of tools you will need to include:
Cutting tools
Burnisher
Skiver
Pricking iron and chisel
Sewing tools
Leather glue
Familiarize Yourself With the Skills Needed
The basic skills of leather crafting include cutting, saddle stitching, and edge finishing. But Cory Carnley mentions that there are other advanced skills that you should learn as you keep progressing. They include knife sharpening and skiving. Focus on smaller projects when starting out as they require the basic skills.
Choose Your Project
As stated earlier, there are many projects you can do with leather. Cory Carnley insists that it is important to choose something that interests you when you are starting out. This will drive you to finish the project instead of giving up in the middle. Choose something easy to make and preferably smaller to gauge whether you really love leather crafting. Some great ideas include a wallet, journal cover, watch strap, dog collar, belt, or bracelet.
Choose the Right Type of Leather
There are various types of leather out there, differing in weight, temper, tannage, and finish. Leather from cowhides is the most popular and widely available. Also, most people work with chrome tan and veg tan. The tannin process is what differentiates these two. While chrome tan involves the use of chemicals to tan, veg tan involves using tannin-rich vegetal oils. Veg tan leather is more costly as it is of high quality than chrome tan leather.
Sourcing Your Leather for the Project
Note that the type of leather you choose will depend on the project you want to work on. Once you have that covered, next comes buying the leather. 'There are many leather vendors out there,' says Cory Carnley, ' but not all of them are legit.' If you are not careful, you may end up with a poor leather material, which means whatever you are making will not last a long time. Look for reputable vendors, whether it is online or in your neighborhood. Reading reviews is a good place to start finding out about different vendors.
Start Working on Your Project
Once you have the right tools and materials and you have learned the basic skills, you can start working on your project. There are many online tutorials that you can follow for whatever item you want to make.
Cory Carnley wants you to keep in mind that your first project may not be perfect. Do not give up because at least you succeeded in finishing the project. Every skill requires practice until you are perfect. If you are really passionate about leather crafting, you will not allow your initial designs to demotivate you.