These days, there are so many different brands out there that can help you accomplish your goals of being completely free of body hair. Let's face it, body hair is annoying and even worse—maintenance is annoying. Having to shave, wax, and pluck hairs on the regular can be a total time waster, but these brands have thought up new and innovative ways to get rid of body hair without having to spend hours hunched over the sink in an awkward position.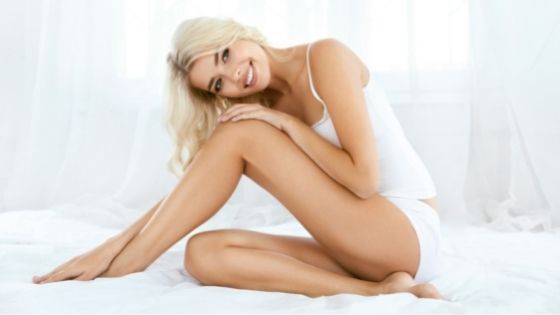 1. Veet
Veet is a brand that has been around for years and years. They have many different products that are great for getting rid of unwanted body hair, but our favorite has to be their hair removal cream. It's made with sensitive skin in mind but is fast-acting.
Because it's a well-known brand, you can also pick it up pretty much anywhere. You can expect to spend less than 10 dollars on hair removal cream from Veet. They also sell wax strip kits, laser hair removal products, and more.
2. Bliss
Bliss is a relatively new beauty brand with a wealth of different products. Although their best product has to be their Poetic Waxing Kit that gives you everything you need to wax at home. It's formulated without parabens, phthalates, and SLS/SLES. It's also cruelty-free, meaning that you can feel good about using Bliss.
Bliss's wax contains so many ingredients that will help soothe and treat your skin while waxing, including:
Rosin
Beeswax
Lanolin
Paraffin Wax
Chamomile Flower Oil
Apricot Oil
Roman Chamomile Oil
Bliss wax products are also fragrance-free, so you'll be able to wax your body without having to deal with harsh scents or chemicals, making it a great choice for people with sensitive skin.
3. Sally Hansen
Sally Hansen is another well-known brand with many different types of hair removal products. You can find their affordable products in most pharmacies and department stores. The amount of hair removal products they have is crazy. Their never-ending product list includes:
Wax Strip Kit (Face & Bikini)
Microwaveable Face Wax Kit
Wax Strip Kit (Entire Body)
Extra Strength All-Over Body Wax Kit
Ouch-Relief Stripless Hard Wax Kit
Brush-On Hair Remover Creme
InstaWax Strips
Hair Bleach
Spray-On Hair Remover
There are so many options it might be hard for you to pick your favorite. Whether you're looking to wax with strips, hard wax, or microwaveable wax, they have products for you. They also offer many different types of creams and sprays, if you're looking for quicker and painless hair removal options.
4. Nair
Nair is another brand with a cult following. They're known for their hair removal creams and just how fast acting they are. While they may not smell the best, they are one of the most effective hair removal creams on the market.
As their brand has grown, they've released more and more hair removal products, targeting skin issues like sensitive skin. They sell hair removal products that are targeted at both men and women, and you can even purchase a deodorant that will help remove armpit hair! How cool is that?
5. KENZZI
Last but not least, KENZZI hair removal is another great option, especially if you're looking for a long-term solution. They offer a laser hair removal device that will get rid of any unwanted body hair, no matter where it is. While this option is definitely more expensive than the others, you'll save money in the long run because you won't have to replace creams or razors.
No matter which hair removal solution you choose, we hope you find the perfect product for your body.