Any businessman worth their salt knows the importance of customer experience. It's the critical business differentiator and easily one of the top priorities when it comes to business strategy nowadays. In fact, businesses that see customer experience as a formal business priority have reported a 3x more revenue growth in just the last two years!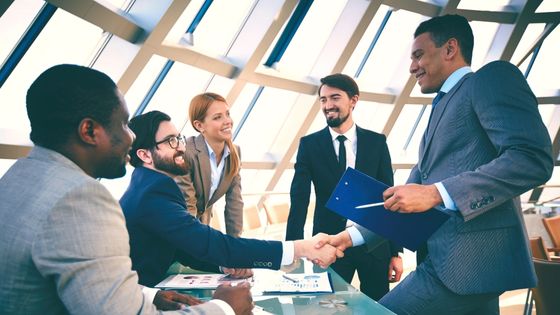 So, it's safe to say that CX isn't just a trend or phase, but an essential for every business looking to win in a competitive market.
However, even though most businesses understand the importance of a good customer experience strategy, few actually get it right. In fact, research shows a consistent gap between the experiences businesses are delivering and the ultimate customer experience.
This mismatch in expectations versus experiences is what leads to a glaring gap, often discouraging loyalty and leading to customer dissatisfaction. As it turns out, the businesses are paying a price for not getting CX right.
By developing a powerful customer experience strategy, businesses not only stand to gain a more loyal customer base, but a higher share of wallet, increased word-of-mouth, and of course, much better revenue growth than their competitors! So, here's all you need to keep in mind:
1. Make Customer Experience a formal priority
While customer experience has become a critical business differentiator, its outcomes aren't as easily tied to revenue numbers as many other factors. In fact, customer experience is often seen as a "soft discipline", because, for example, how can you assess the impact of employee friendliness on revenue?
Moreover, CX is a part of the long-term strategy. The success of a good customer experience program won't be seen overnight, but likely in the long term. After all, it's a matter of building trust and establishing a strong relationship with the customers.
So instead of simply seeing customer experience as a priority, making it a formal priority will make a difference. Keep an eye on the key metrics, assess the changes, and make it a point to focus on improvement, even when you can't connect it to the monetary figures.
This allows you to optimize your customer experiences without the overshadowing pressure of yielding revenue growth immediately.
2. Map the customer journey
Customer experience refers to every interaction and experience a customer has – from the very beginning (i.e., introduction to your brand). It could be the first ad they saw, an Instagram message they sent out, ongoing campaigns, to the purchase follow-ups, and more.
By understanding the magnitude of customer experience, you might also realize that no touchpoint can be viewed in isolation.
It's not enough to just measure the Net Promoter Score (NPS) or the Customer Satisfaction (CSAT) Score at pivotal touchpoints. Instead, you need to also be able to look at the big picture. The best way to do this? Map the customer journey – see all the potential interactions customers can have.
In doing so, you'll be able to better understand the meaning behind the metrics. After all, the CSAT at a specific touchpoint might not be entirely reflective of just that interaction, but a consequence of all the experiences before.
3. Talk to your customers
There's only so much the numbers can tell you. Go beyond your understanding of what matters to your customers and instead, just ask them!
Your customers want to connect with you, and reaching out to them only makes this easier. Prompt feedback, send follow-ups, and ensure you're asking them for more than just a simple rating. While frequent open-text questions aren't a good idea, doing this every once in a while will help you capture insights you might've otherwise missed.
For example, you might think your Net Promoter Score dropped because of an increase in response time. However, by reaching out to your customers, you might realize that this is because of the slower load time of specific pages instead!
By reaching out, you're giving your customers a voice and ensuring that you're focusing on the right factors when it comes to improving your CX!
4. Focus on feedback
Reaching out to customers is just one part of the puzzle. Make it a point to implement customer feedback and show them that you're truly listening. Creating a customer-first culture facilitates trust, helps you gain loyalty, and increase share of wallet. In an increasingly volatile economic landscape, this is a must for businesses. After all, it's not just about weathering the storm, but to thrive through it.
By implementing customer feedback, you can optimize your CX strategy to focus on the relevant pain-points and improve satisfaction!
5. Spotlight data-driven innovation
You're listening to customer feedback, implementing what your participants are saying, and customers seem happy. But there's one more piece to the whole jigsaw that will help you leave your competition in the dust.
It's to go beyond customer feedback and propel innovation. Conduct market research, look to identify gaps in offerings, and in general focus on innovating your service/offerings in unexpected yet useful ways. While data is always the best source of guidance, don't forget to brainstorm and innovate ideas. Sometimes, the most-loved customer experiences aren't inspired by feedback, but by simply putting yourself in customer shoes and focusing on bringing something new to the market.
Customer experience can transform the way your business is perceived. A great CX strategy can undercut competition, improve your market value, and increase your overall share of wallet.
In an economy where customers' buying power is reducing, delivering useful products with exceptional customer experiences ensures loyalty, even through economic upheaval. However, as you set about creating your CX strategy, it's important to note that you need to take a closer look at your business – and not just the best practices laid out. After all, the best experiences are unique to each business. By highlighting and elevating your USP, you not only ensure a memorable, but also a valued experience for all.
Getting started with Customer Experience
Wondering how to get started in improving your customer experience? Begin with a powerful customer experience solution to help you measure key metrics, map out the customer journey, and more. SogoCX is a market leader in CX solutions, helping customers identify blind spots, predicting the impact of different drivers and metrics on customer satisfaction, and more.