Many computer users must encounter this problem. After cleaning up the disk spam on the computer, users want to open Google Chrome, but they often find that Google Chrome's history is accidentally lost. How to fix this problem? This post will give you five solutions to recover Google Chrome history files.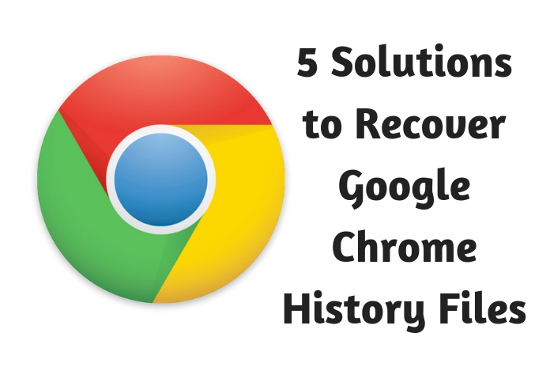 Solutions for Google Chrome History Files Recovery
Solution 1:
Open the recycle bin and check if the deleted history file is temporarily stored here. If the lost history files are stored here, select them and click "Restore" to recover them.
Solution 2:
Click Start and type CMD to open the command prompt
In the command prompt window, type ipconfig /displaydns and press "Enter".
Your recent history files on Google Chrome will be displayed. You can select the important history files to recovery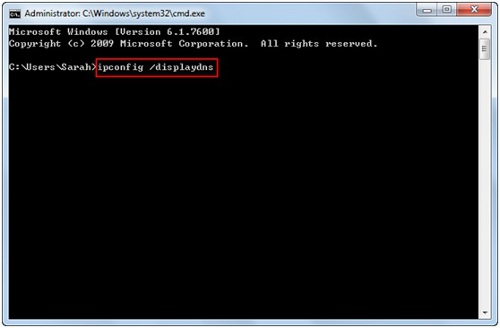 For this method, you need to make sure the computer is connected to the internet. And please don't restart the computer when you find the Google Chrome history files lost.
Solution 3:
Click Start and type "system restore" to open System Restore
Review the previous version and select the date you want to restore your system to.
Your computer will restart after all operations have been completed.
After restarting your computer, open Google Chrome to check if the history file exists.
Solution 4:
The cookies are also very important for the internet browser. When your Google Chrome history file is missing, check your cookies. Just open the Setting of the Google Chrome, click "Advanced" – click "Content Settings". And select the Cookies to find the information you need.

Solution 5:
Alternatively, you can choose the data recovery software to recover the Google Chrome history files. Here I will user MiniTool Power Data Recovery as an example.
Launch it and select This PC;
Select the partition which stored your Google Chrome, my Google Chrome is installed in partition C, select and scan it.
When the scan result is out, please click the searched partitions on the left of the interface, and find the Google folder during the scanning process. Select the folder and click Save to the right location.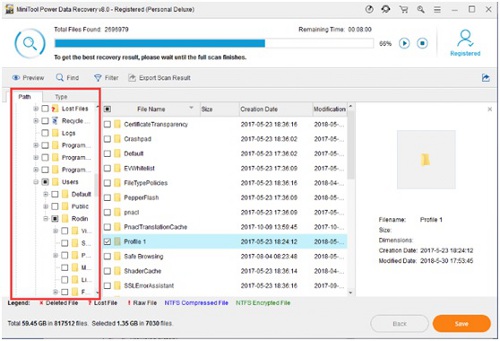 At the end of the article, the Google Chrome history files loss is a common problem for computer users, especially when users deleted the history files by mistake. There are five solutions available to users that can be used for reference. Hope it will help you.