Bulk foods used to be the norm. You would go into a general store or grocer and pick up a variety of foods and then pay by weight. Packaged foods and convenience absolutely pushed out this way of shopping, but an interest in the environment and the rising costs of packaged food (often for less overall content) has driven up interest in this shopping method once again.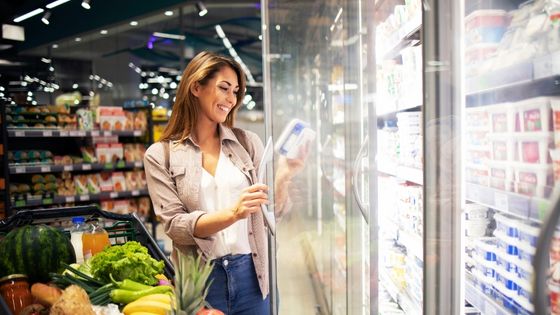 It helps customers save, helps you enjoy a larger profit margin, and overall, it's a great way to stand out as an independent grocer. With the bulk of shoppers heading to supermarkets, you need every boost you can get. The ability to shop in a way that's not only better for the planet but also for their wallets is an excellent draw.
If you have a dream of opening up your own food or grocery business, then you need to consider opening up a bulk food store. Not every product will naturally be available in bulk, but offering the essentials from coffee to spices from sustainable, integrated suppliers like Olam spices is an excellent place to start. This guide can help you understand what to expect out of this business model and how to get started.
Market Size
Bulk foods are part of a 658-billion-dollar market. While small businesses everywhere do, naturally, get the smallest percentage of their overall market, it does indicate a clear demand. This demand isn't just for food, either. There are those that are done with large supermarkets and want to support their local growers. Rather than try to compete with the big companies (especially if there are plenty of options in your area), you need to consider how to stand out.
Selling bulk, organic, and locally sourced produce is an excellent way to stand out, so long as you open in a neighborhood that has the disposable income to pay more for such premium ingredients. Knowing your target audience is key. You can absolutely open a bulk food store and even work with local farmers to sell fresh produce at great rates, but the demand and funds need to be there. If the area in question relies on food stamps or coupons, you likely won't be able to accept those.
Understand the area before you open. You need a community that has the means to pay a little bit more to get higher-quality ingredients. You need a community that has already proven to be environmentally and socially conscious. You should also look for an area that has a good amount of foot traffic while also offering space to load up bikes or cars. This is a lot to ask out of a retail space, but if you can find that goldilocks position, you'll be in a far better place when you launch.
Upstart Costs
There are several costs to consider and many ways to actually lower those prices. For example, you could set up a stall at a local farmer's market instead of opening up a retail space (at least in the beginning). Renting a stall is far more affordable, and since it'll be a part of a market, you'll benefit from a lot of foot traffic.
Overall, you'll need to work out the average cost of these key components in your area to help understand what your startup costs will be:
Retail space
Equipment and supplies
Inventory
Advertising
Management software
Website development
Décor and packaging
Keep in mind that you can always improve some items later on. Decorating and renovating a space can come later if necessary. The website can start as a very simple page and then go on to offer online shopping or services.
Developing Your Business Plan
When it comes to developing your business plan, it's important to think in stages. Put all your ideas on paper and organize them into several tiers. The most basic essentials will go into your launch tier. From there, organize your ideas based on how popular they are and how much value they can add. Offering delivery services is essential in today's age. For example, while providing cooking demos is fun, it will hardly make a massive difference at the start.
That being said, delivery services can take a while to set up. For the launch, operating a store that offers bulk foods and a range of delicious essentials is a good place to start. From there, you can work on establishing an online store and adding a delivery service. By working in tiers, you can capitalize on how well your store is doing and grow with your customers. Sometimes you can be a smash hit and find it difficult to keep up with demand. In other instances you may struggle to get the ball rolling. Adapt your approach no matter what.
If your store is outperforming your expectations, consider hiring experts to bring your online store to life and partner with a bike delivery company to start with. If business is slower, you can even work out how to do a lot of that yourself.
Finding and Sourcing Suppliers
Suppliers are going to make a huge difference in your profit margins and in how popular your store is from the get-go. While fresh products should be from local sources (so get in touch with the local farmers in your region to see what's possible in terms of supply), dried goods can come from far further. Spices, for example, can come from an integrated supplier. Rather than work to get in touch with multiple individual spice farms, you can work directly with one supplier that can offer you everything you need in bulk from the get-go.
Working with suppliers and building lasting relationships is key to your business's success. Aim to pay on time, every time, and work with them to understand each product, from any certifications (like Organic) to where it has come from, so that you can use that knowledge to make more informed decisions regarding your inventory.