There is something about Christmas that makes people feel warm and happy inside, and there's nothing like celebrating this special time of year with your loved ones. For many people, Christmas activities include shopping for gifts, putting up the tree and donning a pair of cozy pajamas to watch Christmas flicks. There is nothing wrong with these tried and tested activities; however there is a way to make them all the more festive. Here are a few top tips to help you make Christmas extra special this year.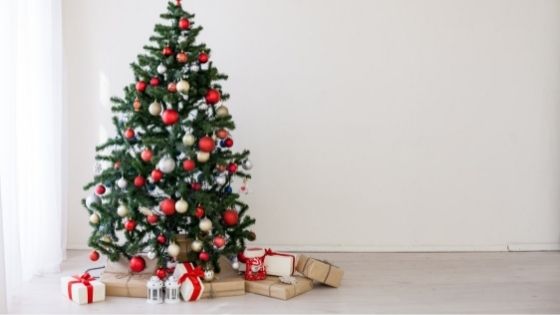 Get into the Christmas Spirit
Get into the Christmas spirit and embrace the Christmas cheer early. There is a huge build up to Christmas which many people seem to resist. Yes, October is probably too early to hum Christmas tunes. However, as soon as December hits it's time to get festive. Beginning the festive period with advent calendars for the entire family is a great way to start. Plus, many Christmas markets open in November, so there is no harm in having a nose through the stalls while warming your hands with a mug of mulled wine. Alternatively, getting into the Christmas spirit early can simply involve spending your evenings watching a feel-good film and enjoying a hot chocolate with some whipped cream and marshmallows.
Personalized Tree Ornaments
Putting up the Christmas tree is a tradition most families uphold. Whether you follow the old tradition of putting yours up at the start of Advent (four Sundays before Christmas Day) or you put yours up whenever you have the time, decorating the tree is a highlight for many people. Make this old Christmas tradition extra special with personalized tree ornaments. Adding a new decoration to the tree every year is another tradition many uphold, and personalised baublescan make this tradition more memorable. From beautiful, bone china baubles to unique photo ornaments, there are many different variations to choose from. Not to mention, they make great Christmas gifts for loved ones too.
Honor Old Family Traditions and Create New Ones
As you can probably guess, traditions are key to feeling Christmassy. Christmas traditions are important and you should try to honor them whenever possible. Every family has their own traditions which they have been building on since the beginning. Whether it's opening one gift on Christmas Eve or going for a crisp Christmas walk in the morning as a family, there are plenty of activities that can give you that feel-good factor during the festive period. This year, why not take it a step further and begin a new tradition? You can try incorporating old traditions from your own childhood or create brand new ones. This could include going caroling or making a charitable donation.
Matching Christmas Pajamas
Is there anything better than putting on a set of fresh pajamas before bed? This Christmas, gift your family a pair of matching Christmas pajamas to wear on Christmas Eve. Your family will feel extremely festive on Christmas morning when you all wake up already dressed for the big day.