Working with the elderly can be a very rewarding job, as well as an incredibly noble profession. However, while a lot of people might be attracted to this kind of work because they want to make a difference, it's important to be honest with yourself about whether or not this career path is right for you. There are a lot of high-pressure scenarios that you can come across in a role like this, and sometimes you might even find these situations upsetting.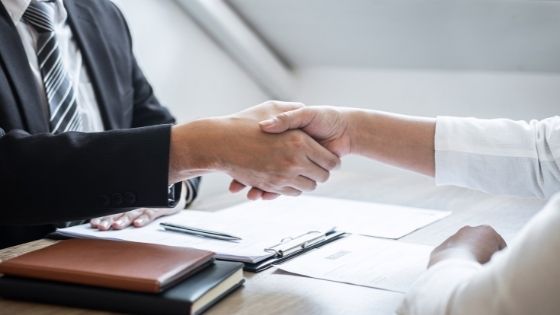 It is a big responsibility to be involved in the welfare of another individual, which is why you should think carefully before pursuing a career in senior care. Below are some of the characteristics you will need for this kind of job.
Patience
Patience is a good quality to have in any role, but you will certainly need it when you are working in senior care. A lot of the people you might come into contact with during your career could have problems with their memory and other cognitive functions. They might have mood swings or get confused, which at times you might find frustrating. They might also be having emotional difficulty for other reasons, such as not wanting to accept a health diagnosis or even accepting the fact that they need help. While no one should ever put up with abusive behavior in their careers, you will need to have some patience in this role.
Compassion
A sympathetic ear can go a long way, and it can also help to build trust between you and the individuals that you're working with. In any role that requires you to care for others, you need to have a compassionate nature. As mentioned above, the senior citizens you'll be working with might be facing a variety of issues that are causing them distress, and it's important for them to feel safe with you and supported by you in the way that they need.
Organization
Another useful skill to have in a senior care role is organization. You'll be managing different tasks throughout the day, and having a good sense of timing and keeping on top of your duties will be essential, especially if you are helping a senior citizen manage their medications. Being able to organize your time effectively and keeping a note of which tasks you have completed and what is still left to do each day will be very useful.
Flexibility
Being flexible can also work in your favor, and understanding the different types of senior care jobs available. There are a variety of working environments you can work in these kinds of roles, whether that's a hospital, assisted living home, nursing home, or visiting seniors in their private residences to care for them. You might even have to work on a shift-style rota in a lot of these jobs, so making sure that you have some flexibility when it comes to your working schedule will be important.
If you want to work with the elderly in a senior care role, consider the points above and whether they are characteristics that you recognize in yourself or things that you are willing to work on and develop.