With so much to do in the beautiful city of Atlanta, it's just not going to be possible to mention everything. However, it would also not be possible to fit everything into just one day, so here are some ideas of what you can do if you only have one day for you and the kids to spend some downtime in Atlanta; you'll be surprised at what you can fit in.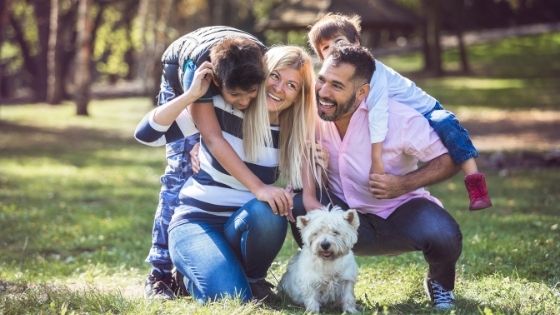 Piedmont Park
It is entirely possible to spend a whole day at Piedmont Park, but where there are dozens of other fun places to go with family, you may want to limit your time to a couple of hours. The choice, of course, will always be yours, and if you're happy to just check out one place for the whole day, this is the one place to choose.
This park is the most popular green space in the city of Atlanta. That's no surprise when you consider there are spots to enjoy a fabulous picnic, tennis courts, kids' play areas, plenty of paths to walk along, a public swimming pool, and even a dog park – as well as much more. Plus, this is where many of Atlanta's most enjoyable festivals take place, from the Atlanta Dogwood Festival to Gay Pride to the Atlanta Jazz Festival.
The Martin Luther King Jr. Historic Site
One of the most famous people, and there are many famous people to choose from, born in Atlanta is Martin Luther King Jr. You can visit the historic site created in his name to learn more about what he did and how he changed the world for the better.
You can certainly spend a good long time in this historic site; it is over 30 acres in size and includes the Ebenezer Baptist Church where King was a pastor and where his funeral took place. If you want to have a conversation with your children about human rights, the Martin Luther King Jr. Historic Site is an ideal place to start.
Explore The Aquarium And Zoo
If you and your children love animals, there is no better place to go than the Georgia Aquarium and Zoo. There are over one hundred thousand animals here and ten million gallons of water – it's a staggering place to visit. Not only will you get to see many different animal and fish species, but you'll learn about them too, often through interactive exhibits, as this is both a fun and educational place to go.
Six Flags Over Georgia
If you prefer something a little more adrenalin-filled, Six Flags Over Georgia could be the answer you're looking for. This amusement park takes up 290 acres and is full of rides, including roller coasters, games, and much more. Remember, however, until May, it only opens at weekends, so make sure you factor that into your planning.
Museums
Atlanta has a plethora of museums to go to with the kids, so no matter what they are into, there is sure to be somewhere fun for them to go and learn more. Examples of the kid-friendly museums in Atlanta include:
The Children's Museum of Atlanta
Fernbank (for science lovers and those who want to learn about dinosaurs)
The High Museum (for artistic families)