If you are a small business, competing on SEO with the big shots running national campaigns can be an impossible task. Thus, you need to route all your energy to serving the one lot of people you directly interact with – the locals.
Why?
Well, SEO Expert Brad, in its statistics, showed that 88% of consumers who'd search for a local business would call or visit within a day.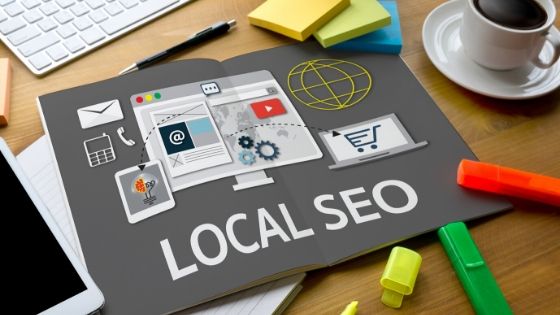 This means you desperately need to be acing your local SEO strategy. And as you'll find out soon, acing local SEO is simpler than sending a battalion of keywords and strategies on a national hunt.
In this piece, you'll learn how consistently naming, addressing, and connecting with the stories at home can make you stand out from not just national brands, but also local ones trying to steal a piece of your cake.
So, dive in.
1. Claim Listings Associated With Your Business
Given the freedom the internet thrives in, businesses running online are not immune to duplicate listings. The major problem with these duplicates is that they offer inconsistent information that may misdirect your potential clients not just on your business location but also in your product and service catalog.
Therefore, you need to claim all listings under your business name.
Instead of getting into a search engine scavenger hunt, you can employ the use of online tools such as Moz Local.
Moz Local, for instance, detects all listings associated with your business name, then lists them down based on complete, inconsistent, incomplete, and duplicate listings.
Just remember to be consistent and exact with your business name while filling it in the search box. This can help you achieve a better search engine ranking.
2. Provide Adequate Location Pages
Local SEO is a major part, about location. And this means that you need to be extra careful about how you've laid down your location pages.
Best practice?
For each location, you serve, have a specific landing page.
This makes it easier for search engines such as Google to locate your listing based on the user's selected location.
And as far as specifying location goes, make sure you are as specific as possible. Provide, if available, the suite number, street, avenue, road, and any other relevant information you may be asked. And more importantly, make sure this information is consistent across all landing pages.
3. Get As Many Customer Reviews as Possible
Customer reviews are the authenticity stamp of a local SEO campaign. Apart from factoring hugely in your local pack ranking, reviews make your listing stand out.
How?
By taking more real estate. And on top of that, they add social proof.
This means that apart from increasing your visibility, customer reviews will improve the chances of conversion since the potential client will be convinced of a great service thanks to the high recommendation from his/her peers.
4. Get Backlinks from Sponsorships and Partners
Link building affects SEO all the way down to your local ranking. And while working hard on your site and links can make a difference between a first-page result and an appearance in the back pages, connecting with sponsorships and partners, current and former, can be the power boost you need.
Backlink building, thus, should be done with the intent of getting these businesses, firms, and organizations you're working with or have worked with before to add a natural link back to your site.
How?
One way is by using the simple strategy below.
5. Base Your Content on Local News, Stories, and Events
Whether it's a guest blog or a direct post to your site, you need to make sure your blogs are filled with information and events relevant to the locals in your target area.
This means that your blog posts should be around local activities, stories, and events. You can even run a vlog about the same issues, or charity events and social programs that your business supports.
And in case you're serving several locations, make sure each location-specific webpage is filled with content specific to the locale it should serve.