There are many reasons why people make the decision that they want to get fit, from wishing to shed weight and feel good while boosting confidence. Perhaps an improvement in cholesterol levels or reducing the risk of cardiovascular problems which can lead to strokes or a heart attack. Maybe its to better performances as part of a sports team.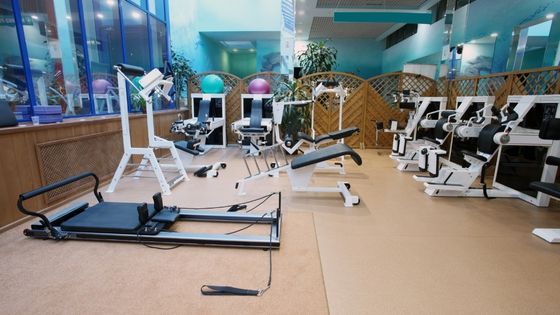 Of course, there also many ways of increasing health and fitness levels. Many gyms offer exercise groups or perhaps walking home from work is a start. However, there is also the opportunity to carry out a training regime at home, starting with kitting out with fitness and exercise equipment following a visit to Marathon Fitmall in Thailand.
Why buy your own fitness and exercise equipment?
You can save money when compared to a gym membership along with the convenience of not requiring an induction course and sorting out any changes in payment methods and associated price increases.
There is the convenience of having your equipment rather than having to travel elsewhere for your workout, which is also good for the environment if you would otherwise drive. There are no time restrictions or limits to when you train with your own equipment and no danger of overcrowding or waiting your turn.
There is a wide range of exercise equipment available to suit your own purposes, with delivery offered at your front door. Exercise equipment in your own home limits the chances of possible germs being spread, still very much in peoples' minds post Covid. You will also shower in your own quarters, meaning you are not relying on others to take care of your hygiene.
There are no distractions from other users when you have your own equipment. You can set up with a TV screen to watch your favourite sport as you look to emulate the bodies of those you pay to watch perform or you can listen to the tunes that keep you motivated. Maybe watch YouTube videos offering instruction or perhaps you will want to strengthen your shoulders to help your own pursuit?
Forget the expense of buying the latest kit to work out. Fashion and vanity can go out of the window when you train at home with your own equipment. Just slip on what makes you comfortable and get on with your session without the worry of comments.
There is no danger of losing any kit or possessions when you train in the comfort of your own home. That might save you further money to head out and watch some professionals in action.
Starting out training in public can be a daunting and sometimes embarrassing ordeal for those of a shy nature or who are badly out of shape, which is the reason they with to lose weight and become fitter. Lose those extra kilos and get used to training before considering heading out to participate in public.
Head to your stockists or check online for which exercise equipment is ideal for own training requirements and start getting fitter today.