A condominium is an excellent option if you want to live in a city. It is one of the most popular types of properties today. There are a lot of reasons to choose a condo over other kinds of real estate.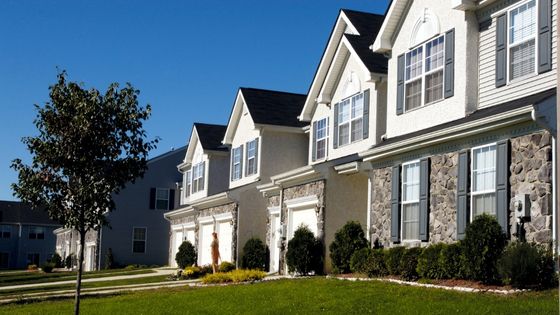 Benefits of a Condo
Best Location – Major condos are built in the middle of everything. It is surrounded by malls, schools and a lot more. Public transportation is also accessible in the area. Investing in a condo is also an investment in time. This is true for those who want to save on fuel and get to work in minutes.
Another benefits of having condo as a home are its security perks. Usually they have secured points, 24/7 security guards and there are security cameras installed everywhere. The property admin is also strict.
The C in condo is probably convenience. A typical condo has everything in it. Aside from the location, there are condo developments that also have business and commercial areas. They cater to the people living in the condo. Another convenience of a condo is their repair services. The management is just a call away. They even provide a cleaning services.
The amenities of a condo is endless. There are some with indoor and outdoor pool. You can also rent the clubhouse or pavilions for events or parties. High end condo have rooftop, jacuzzi and other development. Aside from swimming pool, get fit and healthy in the gym or fitness center. There are some that offer membership for free or included in the association dues. You can also pick a condo with land area that is converted to jogging paths, bike lands and pathways. This is ideal for those who are health conscious.
Condominiums are an ideal neighborhood. The atmosphere is friendly and kind. It has an exciting vibe as well.
Once you're set on owning one, you will need to decide on one thing, and that is whether you'll buy or rent one. But which option is the more cost-effective or a better investment in the long run?
Investing in properties for sale is a massive step for families or solo individuals. It's best to consider things carefully before sealing the deal. This guide will help determine which condo venture suits your financial goals and lifestyle.
Is Owning a Condo Right for You?
Before buying a condo, you need to consider so many things. One is making upfront payments like deposits, closing costs, bank fees, and title costs. Your budget can also highly influence your decision, so owning a condo is a more advisable move if you're in the position of getting a loan to cover these costs. For those with money to spare, consider the many costs of purchasing a condo.
Here are some advantages of owning a condo:
• Income generation opportunities
When you own a condo, you have an asset that appreciates every year, and its market value even grows faster than single-family houses. Over five years, condo market values can rise by 38.4%, while single-family dwellings only appreciate by 27.9%. So, if you decide to sell your condo in the future, you can make more than what you initially invested.
By owning a condo, you also have the option to make passive income by renting it out to someone else. Many condo owners buy units and use them as rental investments. With this, you earn their rental fees every month.
Owning a condo is perfect for you if you want to see returns on your investment. You can even save on costs when buying a pre-constructed condo for sale because these units can have lower prices than resale ones.
• Tax breaks
Buying a condo allows you to build home equity. Each time you pay your mortgage, you lessen your debt. When you rent, the money you bring out goes to your property instead of your landlord's pockets. Mortgage payments can also build your credit. Condo owners have tax breaks to which renters don't have access.
When owning a condo for personal use, you can deduct your mortgage interest. If you rent your condo, you can subtract insurance costs, property taxes, and utilities from your federal tax.
Is Renting a Condo Better Than Buying One?
Renting is best for you if you want to enjoy the luxuries of living in a condo but are strapped for cash. By renting, the initial upfront costs are just a few months of rent in advance and probably a security deposit. You don't have to apply for a loan and go through a thorough process. Here are other benefits you can enjoy from renting:
• Flexible housing arrangement
A perk of renting is that it isn't for long-term commitments. If your work setup or lifestyle is fickle regarding location, renting is the route you should take.
You can choose a unit that fits your needs today, and after a year or two, you have the freedom to live elsewhere. It's best for condo hunters that belong to a younger generation as they are more likely to switch cities and take on new job opportunities. When you own a condo with this lifestyle, you have to undergo the hassles of selling the unit, which is much more work than ending a lease contract.
• Free of maintenance worries
As a tenant, you don't need to worry about maintenance and repair costs because these all fall under the landlord's responsibilities. They are the ones that should report them to management when you notice a leak or other property issues.
Win Both Ways
While there are pros and cons to owning and renting a condo, there's no room for regret, no matter which one you choose. Living in a condo holds luxury and convenience you shouldn't miss out on.
Owning and renting have respective advantages that overshadow their drawbacks. To lessen the chances of you getting burdened with your decision, you should be emotionally and financially ready when picking a venture to fit your lifestyle, investment plans, financial circumstances, and responsibility preference.