Relocating to another state may be stressful, and you must have a plan to transport your vehicle when moving to a new location. Whether you prefer enlisting the help of a friend or family member, driving the car yourself, or hiring an auto transport company, below is the list of ways you can ship your car interstate.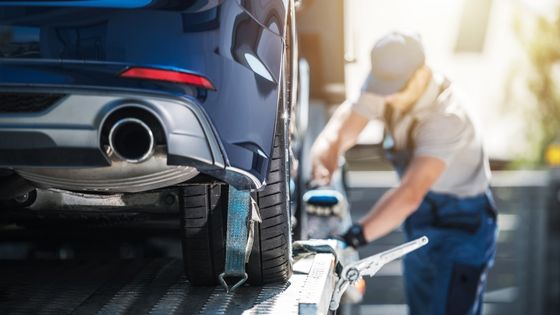 Drive the Car Yourself
While this option is time-consuming, it gives you complete control when moving your car. The approach is the most effective, cheapest, and easiest when covering short distances. When moving out of state, the option is not easy but can be achieved. Individuals going for a road trip may consider this alternative as it is cheaper than hiring a car transporter.
You may request family members or friends to drive your vehicle. The option is more affordable compared to hiring a professional driver, but you must ensure the individual tasked with driving is reliable and is covered by your insurance. The option is not recommended, but it is ideal for people in a pinch.
Hire a Professional Driver
Concierge auto transport companies assist you when hiring a driver. Most of them allow you to carry your pet and stop along the way for potty breaks. Always hire pre-vetted drivers and ensure your car is insured. The hired driver must have adequate driving experience to drive your car safely to another state. Hiring a driver will still subject your vehicle to wear and tear, and you will incur the risk if any accident happens along the way. Establish the overall cost and whether the driver is responsible for covering the cost of food, gas, and lodging, or whether you are responsible for such expenses. There are multiple questions to ask and things to consider before hiring a driver to move your car to a different state.
Hire an Auto Transport Company
Hiring a reputable auto shipping company is considered the most stress-free option when shipping your car to a different state. Secure at least three auto shipping quotes and compare offerings and pricing from multiple service providers to secure the best company that meets your budget and needs. A reputable auto transport company must be insured and licensed for interstate travel. Search for the company's US DOT number by visiting the Federal Motor Carrier Safety Administration's website. Any company listed in the directory has been screened for insurance and license. The company must have an excellent rating from the Better Business Bureau and good online reviews.
Tow or Trailer Your Car
You can rent a moving truck and hitch your vehicle with the help of a tow dolly or car trailer. You can attach your vehicle to the truck if you own a truck and a car. The option is, however, ideal for those who are comfortable towing vehicles and trailers and those with experience. Drivers with no skills in towing a trailer or car should not try this method as it is hazardous and stressful.
Transport Your Vehicle With a Moving Company
If you hire a full-service moving company during the interstate move, they may assist you in moving your car. Request whether the moving company offers clients auto transportation services when obtaining the quote for the interstate move. They may connect you with a car transport service by brokering the auto transport for you if they do not offer such services.
Ship Your Vehicle by Boat
There are various state-to-state car towing where moving your car by boat is considered the only option. Hiring a boat is the only option for moving your vehicle to Hawaii or Alaska. The option is often reserved for international auto shipping but can be done domestically too. The option is not common, but it is ideal under certain circumstances when visiting the listed states.
Prepare your car by checking the fuel gauge, tires, and battery, and emptying any valuable items inside your vehicle. Check your car for existing damages and photograph it from various angles to ensure that any damage incurred along the road is reimbursed.