Look, you and us both know why you're here. You're selling a house and have truly not the faintest idea of where you need to start.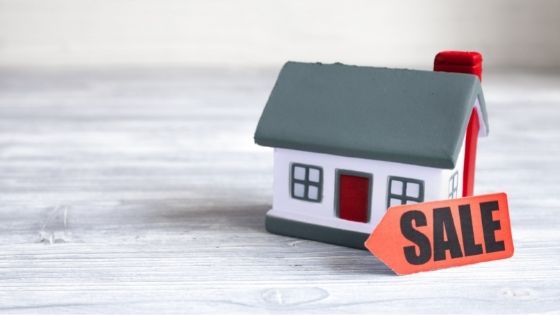 It's okay. There's a lot that you need to consider when selling a house. We get it.
That's why we put together this super simple guide to selling your home in the easiest way possible. It may not take out all of the stress, but it will give you a better idea of what you're up against when selling your house.
Listen up and we'll tell you how to sell a house.
Get a Real Estate Agent
Especially if this is your first time selling, you probably want to seek some professional help and guidance.
Do a bit of research, ask around. Find yourself a trustworthy real estate agent that has a lot of experience in your specific market. This is the best way to make selling your house an easy, pain-free experience. Plus you can be sure that you're doing everything that needs to be done.
Prepare Your Home
Once you have all of the help you need, it's time to get your house looking its best and ready to sell. There are two major things you need to do to prepare your house for showings.
Cleaning
Most importantly, you need to do some cleaning. We're not talking just running a vacuum over the carpet, we're talking about an extensive, detailed, next-level cleaning that will leave your whole home sparkly clean.
If cleaning isn't your thing, outsource this to some cleaning professionals.
Repairs and Upgrades
You're also going to want to be sure and repair or upgrade everything you've been putting off. Crack in the wall? Spackle over it. Need a fresh coat of paint? Now is the time.
Remember not to pour too much money into a house that you're going to be moving out of. It usually isn't worth it and will only cost you more money.
Price It Just Right
Next, make sure to price your house at a good rate. If you have a real estate agent, they can make this super easy for you. If you're on your own, do a little bit of research to get a good estimate to base your price on.
Remember to be open to negotiating once you get the right buyer.
Take a Look at Your Competitors
A good way to get a feel for whether or not your price is in the right place is to browse listings in your area. Do a direct comparison to the location, size, and features of your house versus similar homes in the area.
When you scope out the competition, you know what you can do to make your place really stand out from the crowd. You just need to get a feel for what else you're up against.
Don't Forget About Other Expenses
As much as we would love to believe that selling a house just means listing your home on the internet as "for sale," there's much more to it than that. Before you can reap the financial benefits of selling your house, you will need to put some money into it first.
Common expenses include things like those repairs we mentioned earlier. If you hire a real estate agent, they will charge a percentage of the market value of your house as commission. You'll need to pay for holding costs like keeping the electricity on at your house while you try to sell it. Lastly, closing on selling your house will cost you about 2% of its market value.
Try Not to Stress Too Much
We know it's easy to get overwhelmed when trying to sell your house but take a deep breath. You've got this.