Every get-together should have a touch of class, and this is made even more true if you're hosting a massive event. Although many may choose to go the easier route, there's nothing wrong with getting to enjoy something a little more fantastic!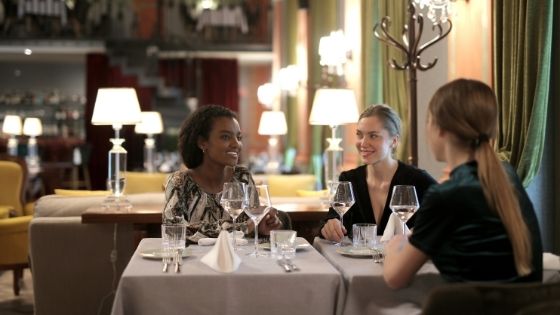 These are three ways to give your next get-together a touch of class: and why it's so important to do so!
Why Add Class?
Adding a class is a great way to make an event stand out: but why's it so important? These are the three main things to consider.
It's More Fun
Dressing up for an event is incredibly fun! We all have clothes that sit at the back of our closet, and we don't get to wear them often because of the style or look, and having a snazzy event gives us the chance to pull those looks out!
Makes Occasions More Special
Having an event be classier makes it more memorable and special. Although every event shared with loved ones is memorable, being able to dress up, enjoy great food, and spend time in a venue that's fancy, makes it far more memorable.
Inspires More Get-Togethers
If you love an event enough: you'll want to have another like it soon! Having a fantastic and classy get-together will make you want to host more, which in turn will turn into more fun and exciting times with loved ones.
The Entertainment
Although some adult entertainment can be seen as a little boring: giving it a high-end touch will ensure everyone's wowed at your event. This could mean hiring a string quartet that can offer gorgeous music as the background or hiring an event painter who will create a masterpiece based on the event you're currently at. Adding class isn't difficult!
The Menu
Your menu should be carefully chosen to ensure that you have a classier event. This means food that you have to sit to eat, with options and sides that offer class, and aren't boring. You don't have to accept unseasoned boring chicken, but you should allow for the menu to make people sit and use a fork and knife instead of standing around and eating pizza with their hands. Take the time to ask about dietary restrictions before you plan the menu.
The Venue
Your venue should feel expensive from the moment your guests arrive until they leave. This means investing in a location that has visual appeal, enough space for all of your guests, and ample parking. Your venue should be a massive space that feels fun to spend time in yet makes people behave a little classier.
You don't want this to be a space where anyone feels like they can get drunk and messy, but instead, a venue that inspires in-depth conversations and real connections with other party guests. You can still offer alcohol at the event, but limit how much people can enjoy alcohol.
Every Party Can be High Class
Every event can be more high-class with just a couple of small changes. Consider making these changes in your future get-togethers!