A new year usually comes with many new opportunities. If you are a student, chances are you will have over a dozen of different ways to explore and travel the world while studying. With a rise in its economy and due to its rich culture, India is quickly becoming one of the most unique places where you can study abroad. However, if you are planning to do so, you should also prepare a keep a list of the best places to visit, while on your studying trip abroad. We have a few suggestions.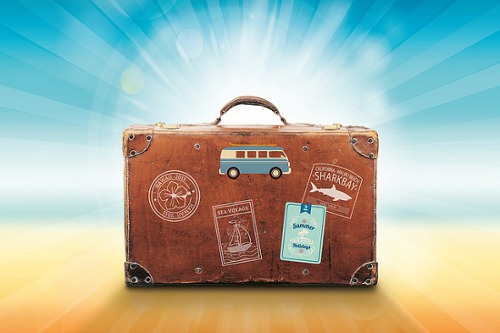 The Beautiful Kashmir
Surrounded by picturesque lakes and with lush green gardens everywhere, Kashmir should be the first place on your list. Studying in the beautiful parks and gardens of the place or enjoying a boat ride on the Dal Lake, you wouldn't go wrong with visiting Kashmir.
Srirangam Temple
Awarded with the UNESCO Asia Pacific Award for Cultura Heritage in 2017, the Sriringam temple in Tiruchirapalli, India should be the top spot on your list. Known as the largest Hindu temple in the world that is currently operating, the complex is a sight to behold and a great way to experience the beautiful history of the Hindu culture.
India Gate
Studying abroad in India, chances are you will find yourself in Delhi. The bustling capital of India has more than a fare share of beautiful and mesmerizing spots to visit. From the 700 years old Hazart Nizamuddin Daragh, to Hauz Khas Village, you can be certain to have a memorable experience worthy of a dozen photo shoots and filled with social media opportunities. However, if you want to get fans on Tik Tok and likes on Instagram, you should certainly have a picnic at the India Gate. It's simply a tradition. So make sure to do it, while you are in India.
Varanasi
If you are looking for a true spiritual experience, then visiting the holy city of Varanasi is a must, when you are travelling to India. Believed to be more than 5000 years old, it is situated on the banks of the sacred river Ganga. Filled with beautiful ancient temples, it should make your travelling list, if you are studying abroad in India.
Rann of Kutch
Being a student, it means that you should experience both the bustling city life of Delhi, but also the rustic village life of Rann of Kutch. Found in Gujarat, the place has an astounding natural beauty and is unique with the one of the world's biggest salt deserts.
Sunderbans
If nature is more your thing and you want to check out the wildlife of India, you shouldn't look further than Sunderbans. Whether you love bird watching or want to enjoy a river adventure in a nature filled with lizards and different kinds of chirping birds and ferocious beasts, you will have a great experience.
Whether a high school or a college student, you can also check out different teaching assistant options. With almost everyone in India learning English as a second language, there are also great teaching opportunities for volunteers. Just make sure to prepare your teaching assistant cover letter beforehand and get in contact with volunteer schools.