Though the salon's interior look matters, your salon business isn't going to grow if it lacks the best employees. Ideally, clients are the soul of the company, but the fact is they're not going to be your potential clients if they're unsatisfied with the services.
So, retaining the versatile salon staff is what you need to pay more attention to. The manner of compensating the hairstylists has a major role in their performance. They will probably perform their job with enthusiasm when they know about their fair compensation.
Additionally, appreciation of the staff is the key to their successful retention. Your salon's commission structure has a direct impact on employees' job satisfaction. Using the right commission-based pay system, you can motivate your stylists to enhance their performance.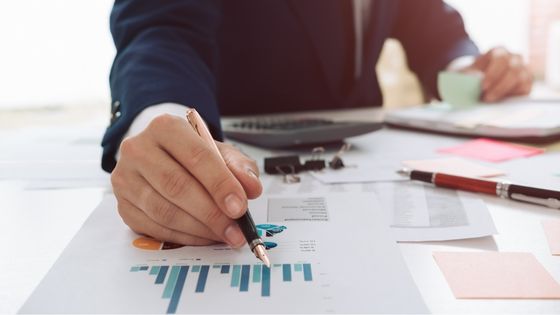 Wondering how to manage an effective staff commission structure? We're here with this article to share with you some tips. But first, learn what the staff commission structure is.
What Is A Staff Commission Structure?
A staff commission structure signifies how a company compensates the staff to bring in more sales of beauty products and many other services. It includes the right balance of wages and commission along with the reachable quotas. This is both valuable for you and your potential clients for the great productivity and growth of the business.
There are multiple types of commission structures, comprising different pay levels which are offered on a weekly, bi-weekly, and monthly basis.
There is a huge contribution of a commission structure in salon staff retention. If you pay your staff fairly, they are more likely to stay rather than leave the company to seek better opportunities. How you pay all the employees can affect your salon's revenue. So, make sure you manage the structure efficiently.
Before proceeding ahead to know the tips, learn about the types of commission.
Types Of Staff Commission Structure
Flat-Rate Commission: In this plan, salon staff is provided a fixed commission rate on the basis of their sales.
Tiered Commission: It is on the basis of the staff performance and benchmark. Such as selling a number of beauty products or bringing in new customers.
Base Salary + Commission: It is based on a base salary and the effective commission on each sale.
Commission Draw: Staff receives some specific amount of guaranteed payment every month, regardless of the sale they accomplished.
Top Tips For Setting Up An Effective Salon Staff Commission Structure
Maintain The Consistency
If you want to manage a staff commission structure, make sure to keep the payment frequency and structure into consideration. Both factors should be consistent and maintained.
If you will not remain consistent in paying the commission rewards to the staff, it can impact your staff's productivity. This can discourage the employees or demotivate them. As a result, they will not bother to try their best to provide the services with great enthusiasm and energy.
Consider The Work Experience
Over time, employees serving for a long time become greatly proficient in their job. So, you should offer a high commission structure instead of a high amount of base salary.
This approach will be best to encourage those long-term serving employees to remain focused and productive. Just reward their loyalty with a good amount. Basically, there are three commission levels on the basis of work experience-
Beginner Employees: 1-2 years
Intermediate Employees: 2-3 years
Proficient Employees: 3 years and above
Beginner employees are not provided with much commission. Only they are given a base salary. Over a certain period of time, when they become productive and bring in more business, then only they are offered.
Analyze Work Performance Via Salon Software
Whatever the client type is, every staff member should receive the same commission. Even if they bring in a good number of well-known people, the percentage of the commission must remain the same. The amount should vary only on the basis of the staff performance.
So, create the commission profile of each employee using salon booking software and keep the track of their performance. A highly skilled team deserves a high amount of commission. Hence, always estimate the profit each employee brings in and then decide the percentage to offer accordingly.
Keep in mind, the commission you are offering must be satisfactory to retain each staff member so that they do not seek opportunities elsewhere. It must be up to 10% or 20%, it all depends on your choice completely. While using salon software to create a profile, you can decide whether to manage the commission structure by products or targets.
Know Your Entire Staff Well
It is not necessary that if one employee is motivated by the same commission reward, the other must be too. So, before setting up the staff commission structure, know your employees well. It should be creative and work excellently for every employee and you as well.
Include the incentive in the planned structure using the salon bookings software from time to time. It will encourage them to improve their performance and reach their goals. This approach will boost their confidence knowing they are rewarded for their efforts.
Undoubtedly, the commission is all about inspiration, focus, and compensation. When it is created accurately, there can be a massive impact on the revenue of your salon business.
Maintain A Retail And Service Commission Separately
In a salon business, you also need to pay different levels of tax for retail beauty products in comparison to services. So, keep this into consideration when working on the commission structure.
Besides this, keep in mind, retail is a quick process that can be done quickly and helpful for maximizing sales. When your services remain fully booked, retail will be the right approach to make more profit at last. Hence, the commission reward should be very enticing for the staff.
Summing Up
We hope all the above-mentioned tips have helped you know and understand how to creatively create a salon staff commission structure. From enhancing the productivity of employees to bringing in more new clients to the salon, it's really the best way to boost your business profit.
When you set up an effective commission structure, you have the most encouraged staff to provide the best services.