The holidays are coming and it is time to start looking for Christmas gifts for the special man in your life. Finding the perfect gift for someone who has it all can feel like an impossible feat. However, with a bit of thought and imagination, it is entirely achievable. So, avoid going down the trusty socks and underpants route, and get him something a bit different this year.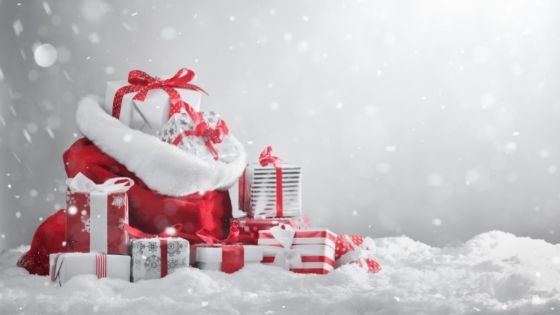 The Gift of Experience
The gift of experience is the ideal present if your loved one has the money to splash on all of the earthly possessions he could possibly want. This gift can be tailored to your man's tastes and can be as extravagant or as modest as you choose. If your loved one enjoys sipping on cocktails then a cocktail masterclass at a fancy bar could do the trick, while a thoughtful experience gift for someone who enjoys chilling out could be a relaxing spa day together. The key to this type of gift is focusing on the things your loved one enjoys and narrowing down to an experience you think they will remember for a long time.
A Rope Belt
A rope belt is a fun and functional gift for practical people who like to look good. This type of minimalist belt looks great when paired with different types of outfits and is a fantastic alternative to the traditional buckle belt. Rope belts are quicker to wear and easier to adjust than many other types of belts, and they are especially great for people who love to rock climb. Crafted from actual climbing cord, these belts are made from durable nylon and are designed for style and function. So, if your loved one enjoys climbing, they will appreciate this quirky gift.
Indoor Garden
If the special man in your life is technologically minded and green fingered, then why not indulge him with an indoor garden. An indoor garden, also called a smart garden, is an innovative indoor planter that has the ability to maintain itself and grow fresh produce. It is an excellent gift for city dwellers with little outdoor space, and it can accommodate different types of plants. Some indoor gardens feature a growing system complete with an LED light and a self-watering container, while others may require manual watering.
Book Subscription Box
If your loved one is a bookworm, indulge their mind with a book subscription box. Once you have signed them up, your man will receive a selection of books at regular intervals of your choosing. The books can be tailored to your loved one's interests. Alternatively, online book subscriptions, such as the Kindle Unlimited subscription, is ideal for people who prefer to read from their e-reader.
Band Tickets
This fail-safe idea is an excellent choice for music lovers in general, but people with an obsession for a particular artist or band will truly enjoy the gift of gig tickets. Pair the gift with some band merchandise or a copy of their new material for an extra special touch.