Picnics are one of the most amazing and wonderful ways of spending a love-filled time with your buddies, besties, college mates, cousins, siblings and the whole family.
It's spring season and all the gardens and parks will be in full bloom. There will be so many colorful beautiful flowers to look at and enjoy. A relaxing day in the lap of nature, around all greens and happy, beautiful sun, is an amazing idea. So plan a day in a lovely gardens in your city with all your lovely people and add a beautiful day to your photo albums.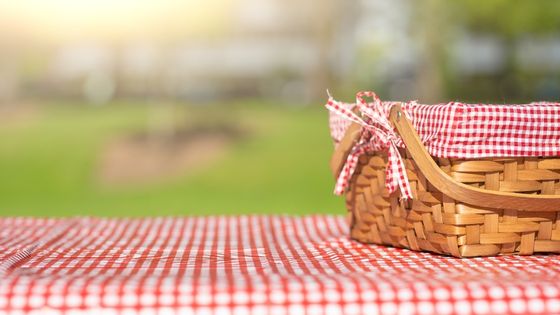 Here's your guide listing all the essentials you will need on your picnic day with your people. A picnic day with your pals is also an economical idea, but it depends upon you. You can always go premium with everything you choose.
P.s. the first and the most important thing is to make a WhatsApp group and bring this plan out of the group to your picnic destination.
A fruit basket and fresh fruit juices: Fruits are the must-have for your picnic day with your people. Get a fruit basket all loaded with your favorite fruits of the season. Include everything for everyone. Additionally, you can also come prepared with fresh fruit juices for everyone. We are sure kids will surely love these refreshing drinks. Nimbu paani is also an alternative to fresh juices. You remember those days when you used to come back home in the scorching heat only to find a bottle of shikanji in the fridge.
Also, these fresh fruit drinks and shikanji are excellent alternatives to soft drinks.
Snacks and food: What other snacks are you thinking of besides the fresh fruits? You can do a potluck when it comes to food, where instead of buying more things from restaurants or fast food chains, everyone will prepare and come with something home-cooked. This can also apply to food as well if you are having lunch as well.
Go with sandwiches, cutlets, fritters, and all the delicious snacks everybody loves. You can decide on the snacks menu a little in advance and everyone can volunteer for everything they can quickly come prepared with.
Cake: Okay, so this option is a must-have treat. You can surprise your loved ones with the most delicious and beautifully designed cake. Write something wonderful and unique on that cake and cut it together. The cake will bring lots and lots of sweetness to this beautiful day and make it even lovelier and happier. It will surely be a happy memory! Do not forget to capture the moment when you will be cutting this beautiful cake and having this lovely memory.
Explore the range of lovely deciduous cakes online and get the one you know everyone will love the most. Make your prep-ups a little hassle-free and fun by ordering them from online bakeries and cake delivery apps in india.
Desserts: Yes, you can't miss desserts You can either go with homemade desserts or get them delivered from similar online bakeries and cake shops. If you are making it among yourself, ask the baking enthusiast to bake delicious desserts for the group. Desserts are the sweet highlight of your picnic day.
Go with deciduous desserts like pastries, cupcakes, chocolates, puddings, pinatas, bomb cakes, brownies or anything everyone loves. You can also surprise everyone with the most delicious desserts through Online Cake Delivery in Pune or wherever you reside and bring the heartiest smile to everyone's faces.
Portable picnic table: A portable picnic table is another important essential for a picnic plan. Decorate the table with lovely cloth and elevate the aesthetics of your picnic set up.
A picnic mat: A picnic mat is the first thing to include in your picnic get-together essentials. The whole of your set-up and everything will be done on a mat only. If the ground is damp, you can also get a plastic sheet. Elevate the aesthetics with lovely cushions. If not a mat, a bed sheet will also work.
Dress most beautifully, and carry your books, guitar or any other musical instrument you want. Play and sing fun songs and make memories for a lifetime and beyond. Capture the garden's beauty, your picnic, and you and your group and keep the happy day closest to the heart.