China is known to manufacture a million types of products every year. China exports more products than any other country in the world. Among cities that produce a large number of goods, is Zhuji, also known as China's Sock City.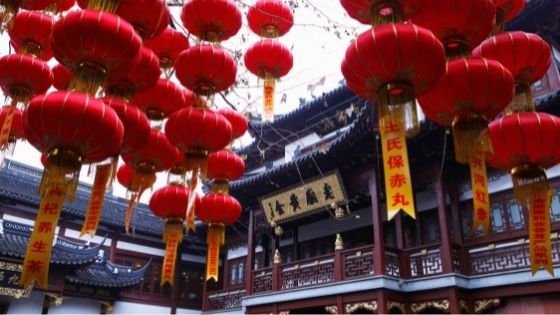 Zhuji is located in the Zhejiang province of China and is a major hub in terms of worldwide sock production. Until 1989, Zhuji was a county, but thereafter it was classified as a city. The world's largest sock manufacturing base located in Zhuji is the mini-town of Datang.
In the early '80s, Datang had a population of about 1000 people. This is when it was declared as an industrial zone. From there on, Zhuji quickly evolved to become the sock city it is today.
By 2012, Zhuji was producing over eight billion socks a year and the rest is history. This is a perfect example of how China can convert a small town, and city, into a booming business hub that can hold one-third of an industry's global market share.
In Zhuji, you will find all kinds of sock manufacturing plants. Companies have invested in machinery to produce socks of various lengths that are popular across the globe. There are also companies specializing in sports socks, which is a big industry in itself.
Zhuji has all kinds of companies, small business to consumer (B2C) sellers and big business to business (B2B) sellers. On the B2B side of things, along with sock sellers, there are also businesses selling sock knitting machines.
The sock knitting machine industry is a huge industry in itself, and some of the big players in the industry are in Zhuji and the Zheijang province. This market also has a lot of second-hand sales, meaning the sale of used machines.
Platforms like Alibaba can vouch for the fact that so many of the sock knitting machine units sold on their marketplace are from the Zhejiang province in China. The companies are continuously inventing modern machines for knitting a variety of socks when it comes to style, length, and design, and these machines are sold in global markets.
In terms of socks, you will find a whole lot of suppliers on marketplaces from the city of Zhuji. The pricing gets so competitive that suppliers from Zhuji sell socks of all kinds for five to ten cents per pair in batches of five-hundred or thousand pairs.
The cool thing about Zhuji and factories in Datang is that they have always catered to globally known sock culture. Living up to its name, the sock city keeps producing up-to-date designs that are trending worldwide. The companies have a great team of designers and consultants that are keeping a watch on whats popular and producing based on those designs.
In terms of sports socks, sock manufacturing in Zhuji saw great numbers when they started producing basketball and football socks. Due to the variety and specifications required for these professional socks, more complex machinery was produced.
Specifically, a businessman called Chen Renyong, who was a basketball fan, set up a basketball sock production business in Zhuji 2015. He established his own brand of professional sports socks called OEM soon after and filed for 24 patents.
Chen brought about a boom in sock production by then manufacturing socks based on the patents he owned. His pricing right from the beginning was extremely low and Chen's company OEM secured a lot of clients in the United States and Canada.
Today, companies in the city of Zhuji are selling these complex sports sock production units and making large profits at scale. Zhuji has climbed the ranks of the sock market, reigned over it and explored every revenue source within the industry for the past three decades.
Although today Zhuji is still a big player in the sock market, there was a time where things were slowing down for the city. A report by The Guardian in 2012 explained that due to the sheer amount of money sock companies were making, they started investing in other businesses. According to the same report, some sock companies got heavily into the real estate business and lost a lot of money in the market somewhere around 2012.
Around 2014, Zhuji sock manufacturers saw some trouble in numbers and profits as due to laws making them raise wages of workers, profit margins had reduced. It took some time for them to scale further in order to increase their margins.
While some thought that it would be hard for companies in the sock city of Zhuji to recover from losses so that they could emerge as big players again, the government was extremely supportive and things went back to normal eventually. Of course, during this time a lot of workers were laid off but not as many as they had to lay off during the Great Recession in 2008-09.
Apart from the socks market, Zhuji also has also been contributing heavily to the pearl market in this past decade. There are both small and big pearl and pearl powder making businesses that are thriving in Zhuji today. Although, socks are still the major winner in Zhuji and it will forever be known for its socks. It is believed that every human on the planet may have a pair of socks that were made in Zhuji.
The Chinese workers across all industries are known for their hard work and rigorous work hours. They do whatever they can to support their families and in the process are providing so much to the world. This kind of hard labor has become a part of Chinese culture over the years.
According to China Underground, there are many interesting facts about how manufacturing and trade of these kinds of goods got imbibed in Chinese culture and made small towns rich. Cities in China like the city of Zhuji are now examples of hard-working cities that continue to make their presence felt, making a mark on the world.
In this decade, it is said that Zhuji has had years where they have produced over 15 billion socks in a year. We don't think they are really counting. Among sock cities around the world, Zhuji is definitely winning the race, and by far.