It's that time of the year again, where you are obsessively scrolling the internet to find the right gift for your mother, isn't that right? Well, the history behind celebrating mother's day on the second Sunday of may dates back to the early twentieth century when Anna Marie Jarvis celebrated Mother's Day to honour her mother (also named Anna Jarvis), who fought for peace and workers health and safety. The essence of the day is still alive in the 21st century, where everyone around the world celebrates teh mothers and makes them feel special and why not? They are the real queens! You know, what's the best thing in this world to gift to your mother that outshines every materialistic thing in the world? It's the blessing and gift of good health. Yes, you heard it right. Nothing encompasses a healthy gift to make you feel better, not only physically but also mentally.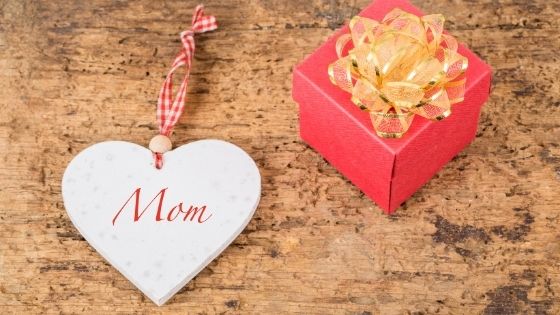 If your mother is already inclined towards fitness and is a fitness lover, here is the list of top 5 Mothers day gifting ideas that will let you celebrate in a healthy way!
1. Brand New Running Shoes: Good shoes take you good places. For all your fitness-fanatic mothers, switch from a feminine pair of Jimmy Choo stilettos to Nike Run shoes. This mother's day, invest in a good pair of light-weight and classy running shoes for your mothers and make her run that extra mile in style without straining her knees and twisting her ankle. You can find great deals and price slashes online on various sites. Some of the best running shoes you can buy are Nike Run 5.0 Lace-Up Sports Shoes, Adidas Originals Swift Run Shoes or even Nike Jordan React Elevation PF Shoes; they have a great range of colour options available.
2. Gym Membership: Skip the cliché flowers and overloaded chocolate cake this year filled with those unhealthy choco chips, and get your active-minded momma something that would help her body in the long run. Break the stereotypes and gift her a year-long gym membership to help her do her cardio and other exercises on a daily routine to keep illness and other problems at bay. We promise, if you invest and purchase the annual membership, she would definitely go without any excuses. After all, mothers hate wasting money. So, it's a win!
3. Sugar-Free Cake: A mother's day is never complete without a cake. The cake is a synonym for love, affability, and celebrations. Keeping in mind your loved one's health concern, you can order creamy and delectable sugar-free mother's day cakes online to keep up the fun and spirit of every celebration. This mother's day, make a slight change in the plan and bring for her the same cake, but with a healthy lifestyle twist. Order a sugar-free cake, as it is not only less in calories, but it also causes less harm to your body due to the presence of less sugar that invites many problems. Also, it is available in every flavour of your choice, and you can get it customized according to your requirements as well.
4. Personal Trainer or Dietician: We all know how little mothers invest in themselves and how they always keep their families' needs and wants above. This mother's day, gift your mother a personal trainer or dietician who could help her get her desired fitness goals ticked without any setbacks. If your mother is a gym person, get her a great and experienced gym trainer who could help her in getting fit and healthy. Or if she practices yoga or running as per the fitness mantra, help her get onboard a great dietician who could help her in taking a balanced diet and keep an eye on those extra calories consumed.
5. Fitness Bike: A high-quality indoor cycling bike is a great choice for moms who love working out at home. It is also best as you can do your exercise anytime in the comfort of your home, before work, after work, before bed, post-dinner anytime. Invest in a good indoor bike for your mother and gift her knees a long, happy life that won't cause much trouble in her later life. It's a one-time investment that requires super low maintenance, and it also keeps track of your calories burnt and hours of workout. Plus, bringing it home will also motivate the other members of the family to adopt a healthy lifestyle and would also make them work out.